2022 TV Choice Awards: When is the ceremony and how can I vote for North East locals Ant and Dec?
The nominations for the television awards were released earlier this week.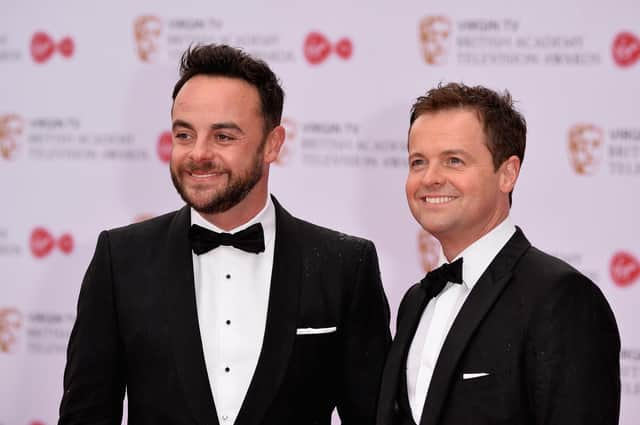 2022 TV Choice Awards: When is the ceremony and how can I vote for North East locals Ant and Dec? (Photo by Jeff Spicer/Getty Images)
North East icons Ant and Dec are once again getting ready for a busy awards ceremony after their shows were nominated across three categories at the TV Choice Awards.
The awards are organised by the magazine of the same name and voters have until midnight on Friday, August 19 to cast their votes.
The Newcastle duo have seen their Saturday Night Takeaway show nominated in the Best Entertainment Show category once again, an award it has previously won back in 2018 after beating Celebrity Juice, The Graham Norton Show and Gogglebox, the latter of which won the 2021 award over Saturday Night Takeaway.
The two shows go head to head once again this year while ITV quiz show The 1% and The Graham Norton Show are also up for the prize.
I'm A Celebrity, Get Me Out Of Here, another regular nominee, is back once again this year too. The Australia based show which is hosted by Ant and Dec has been nominated in the Best Reality Show category alongside Love Island, Pilgrimage: The road to the Scottish Isles and Freeze the fear with Wim Hof.
The most recent series was the second edition of the show based in the UK after Coronavirus rules and regulations meant production couldn't travel to Australia where the show is usually filmed.
Another huge success for the duo has come from Britain's Got Talent, which they have hosted since it started in 2007.
The show has been nominated for a TV Choice Award on three occasions. These came in 2007, 2009 and 2011 with the show winning in 2009 and 2011.
When is the 2022 TV Choice Awards?
The award ceremony will take place at the London Hilton on Monday, November 14.
How can I vote in the 2022 TV Choice Awards?
The voting process for the awards is simple. Anyone wanting to cast their vote can do so through the awards' website. All voters can vote across each of the 16 categories although this is not required to cast votes.
Voters also have the chance to attend the ceremony in person by entering a prize draw once their votes have been cast.