Aldi has stated they plan to open 16 new stores across the United Kingdom by the end of the year, and are set to create 6000 extra jobs in the country by doing so.
The expansion comes after Aldi revealed they are now the fourth largest supermarket in Britain and have seen an increase of 1.5 million customers over the past 12 weeks.
The information, courtesy of Kantar Worldpanel data, has also shown that sales grew 18.7%, overtaking Morrisons with a market share of 9.3%.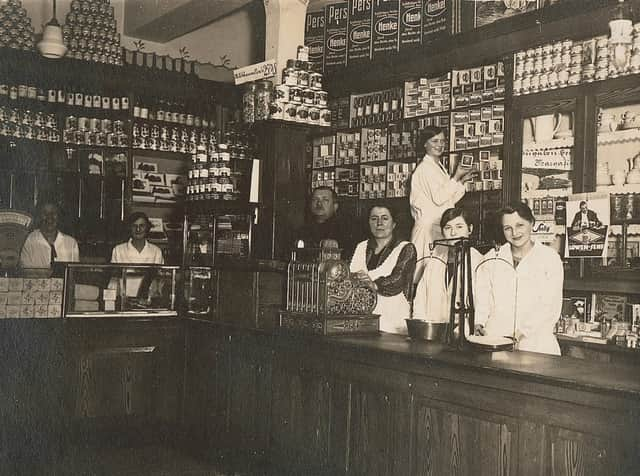 Giles Hurley, Chief Executive Officer for Aldi UK and Ireland, said: "The cost-of-living crisis is worsening, and it's being felt by millions of households across the UK."
"It's in times like these when our customers rely on us the most, which is why we're focusing on continuing to deliver our longstanding price promise by offering the lowest possible prices in Britain, every single day."
"Independent research shows our discount is as compelling as ever and that's why more and more people are switching to Aldi.
"We will do whatever it takes to maintain our discount to the traditional full price supermarkets and keep grocery prices as low as possible for the millions of customers that shop with Aldi."
UK areas Aldi want to build in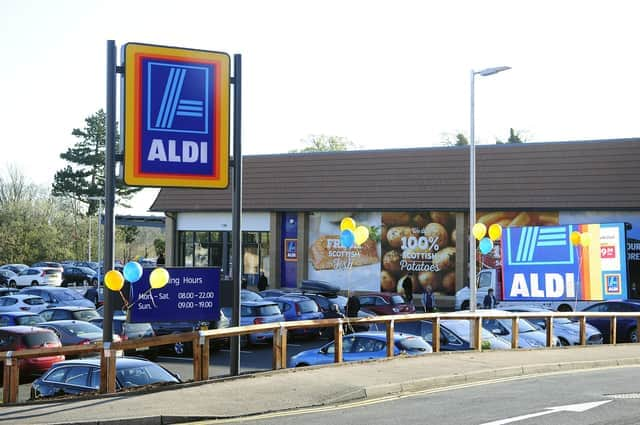 Newcastle Upon Tyne is one of the areas that Aldi are looking to build a new store in, with their specifications for new stores being "freehold town-centre or edge-of-centre sites suitable for property development."
"The site should be able to accommodate a 20,000 sq foot store with around 100 parking spaces. Ideally the location will be near a main road with good visibility and access."
The full list of prospective new Aldi stores
South East – Caversham, Farnham, Maidenhead and Worthing
South West – Bath, Teignmouth and Penzance
West Midlands – Birmingham, Coventry and Warwick
East Midlands – Chesterfield, Leicester and Derby
East of England – Cheshunt, Brentwood and Rayleigh
North West – Warrington, West Didsbury and Formby
North East – Newcastle upon Tyne and Sunderland
Yorkshire – Harrogate, Otley and York
Scotland – Cathcart, Bonnyrigg and Ladysmill
Wales – Barry and Chepstow
Aldi Newcastle stores already open
ALDI Sunderland Road, Gateshead: Sunderland Road, Gateshead NE8 3LG
ALDI McKendrick Villas, Newcastle: McKendrick Villas, Newcastle NE5 3AB
ALDI Ellison Road, Dunston: Ellison Road, Dunston NE11 9SS
ALDI Edgefield Avenue, Fawdon: Edgefield Avenue, Fawdon NE3 3NB
ALDI Metro Park, Gateshead: Metro Park, Gateshead NE11 9XS
ALDI Walker Road, Walker: Walker Road, Walker
ALDI Stamfordham Road, Westerhope: Stamfordham Road, Westerhope NE5 5HD
ALDI 113 High Street West, Wallsend, 113 High Street West Wallsend NE28 8JD
ALDI Shields Road, Pelaw: Shields Road Pelaw NE10 0QD
ALDI 1 Glen Street, Hebburn: 1 Glen Street, Hebburn NE31 1NU
ALDI High Street, Wrekenton: High Street, Wrekenton NE9 7JR
ALDI Great Lime Road, Palmersville: Great Lime Road Palmersville NE12 9EW
ALDI Tynemouth Road, Howdon:  Tynemouth Road, Howdon NE28 0EB
ALDI Northumberland Park Way, Backworth:  Northumberland Park Way, Backworth NE27 0FS
ALDI 1 Armstrong Road, Washington: 1 Armstrong Road, Washington NE37 1PR
For further information on the closest Aldi to your area, visit the Aldi Store Locator on their website.