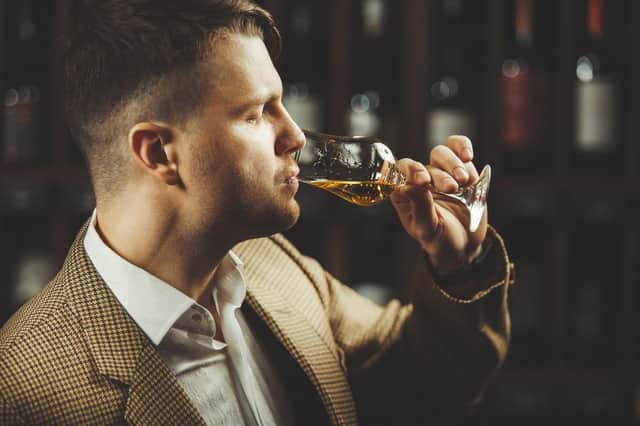 The Scottish whisky market is going from strength to strength, driven by earlier trade deals with the United States and a growing thirst for a wee dram from the Pacific-Asia region.
More and more investors are weighing up the options against traditional stocks and shares and deciding to invest in this liquid gold.
But if you've put your money into single malt and invested in a cask (or several), how do you know when it's time to exit the market? And what happens when you do?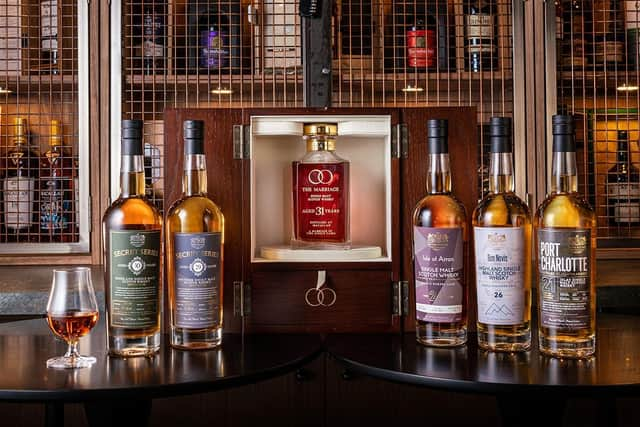 "It's definitely a good time to be in the Scottish whisky industry," says Sam Brooks, founder and MD of Vintage Acquisitions, the trading name of Brooks and Whitaker Ltd. "Last year Scotch whisky exports grew to a record-breaking £6 billion, and we've just heard the news that the UK has agreed to join a trade bloc of 11 countries, which will remove the 80 per cent tariff on whisky exports to Malaysia.
"We're seeing some impressive sales of single malt casks that are breaking records – people are saying this is a golden age for Scottish whisky."
Set up in 2011, Vintage Acquisitions' team have more than 50 years' collective experience in valuing and trading in single malt. As stockists as well as traders, they hold up to £2m in stock and can talk through your needs and your budget to find a cask that's right for you.
How long should I hold my cask?
That is a personal choice, but the recommendation from Vintage Acquisitions would be to hang on to it for at least five to 10 years as a minimum. Because whisky improves with age, it also becomes rarer and more in demand the longer you leave it – last year, one cask of Macallan bought in 1988 for just £5,000 sold at auction for £1m.
Vintage Acquisitions' experts will discuss this with you so you can make an informed decision about your purchase, and they can also guide you through every step of the sale process too.
When the time is right to sell or bottle your single malt, Vintage Acquisitions offer six flexible options to help you make the most of your investment according to what you want. They can buy it back directly or add it to their live inventory for their range of global clients; some investors may be able to sell back to the original distillery if their cask is particularly rare, or another option is to auction your cask.
You can consider selling to an independent bottler or, if the aim is to live a little and enjoy it, you can bottle your whisky to share with family, friends or colleagues with the help of sister company Vintage Bottlers.
In terms of quantities, a barrel is 200l in capacity while a hogshead is 250l and a butt 500l. Wooden whisky casks are naturally porous, so a tiny amount evaporates every year while some is absorbed by the wood. This is known as 'the angel's share' and is usually no more than 2%.
"It is always hard to tell the exact quantities because, with the angel's share, that volume will come down over time," explains Sam. "But with 500l you would get 714 bottles. If it was 250l, you would get 357 and if it was 200l, it would be 285 bottles."
No capital gains tax to pay
Usually, with the exception of ISAs, all investments are subject to capital gains tax at 20 per cent.
But the angel's share means that whisky casks are classed as a wasting asset by HMRC, something with a predictable life of 50 years or less, and as a result there is no capital gains tax to pay when you sell up at the end of the process.
Are there any guarantees?
"We work on the principle that if you buy whisky casks and are prepared to hold on to them, then after a decade or more the whisky you purchased will be older, rarer and therefore more desirable than when you first bought it," explains Sam. Historically, purchasing then holding on to Scottish whisky casks over the medium- to long-term has offered decent returns to Vintage Acquisitions' investors – but remember that past performance is no guide to the future.
Discover more about cask whisky investment options at the Vintage Acquisitions website where you download your free whisky cask investment guide.
This is paid-for content on behalf of Vintage Acquisitions, and does not necessarily reflect the views or advice of the Newcastle World. As with all financial investments, your investment may go down as well as up, and people are recommended to take financial advice.