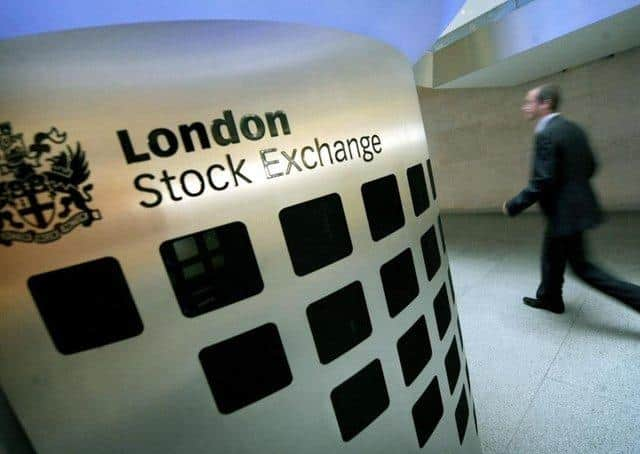 But seasoned investors often choose the strategy of seeking out undervalued stocks.
Even well-known companies might go through periods where their stock appears to be undervalued. In most cases, this is due to investors failing to adequately account for newly available information about a stock.
Smaller stocks can be under-priced because there isn't enough data to fairly assess them.
The price-to-earnings ratio is one of the most widely used tools for estimating a company's value based on its projected earnings for the future. A stock with a low price-to-earnings ratio indicates that investors are not optimistic about its future profitability and is hence being sold at a discount.
Undervalued stocks are simply those trading at a price below what many believe their true value to be, say experts Forex Suggest, who share information to help experienced, new and prospective dealers.
In this article they explore the five best undervalued stocks in the UK and recommend
Iron ore pellets are mined, processed, and sold by Ferrexpo. Its P/E ratio is the lowest of the companies considered in this list, making it a good value among UK stocks.
Keep in mind that P/E is just one indicator among many that could impact whether a stock price rises or lowers over time when thinking about how to buy companies.
Since 2015, the company's sales and net income have steadily increased, with net income increasing from £33m to £635.3m in 2020 (EPS is net income divided by shares outstanding).
Oakley Capital Investments (OCIO)
Oakley Capital, which operates as a venture capitalist, is next on our list. With the lowest price-to-book ratio of all the stocks in the table, it is a great value. However, as we saw above, P/B isn't the only thing to think about when deciding how to invest in stocks.
The company has increased both its revenue and its net income at a rapid rate over the past few years. In 2020, net income was £92.39m, up significantly from 2015's $21.57m.
The Royal Mail Group, which includes Royal Mail and General Logistics Systems, is a worldwide provider of mail and courier services.
In spite of relatively static net profits from 2016 until 2021, the company's revenue has been on the rise. Income was $241 million in 2016, and it went up and down until 2021, when it increased to $620 million.
Anglo Asian Mining mines for copper, silver, gold, and other precious metals in Azerbaijan, Asia. Earnings per share and total revenue have both increased significantly for the corporation.
The company lost £7.38m in 2015, but started making money in 2016 and has been steadily increasing profits ever since, with a forecasted $23.22m gain in 2020.
Investment management is what Ashmore specializes in. The British company serves both individual and institutional investors by managing their money with an eye toward emerging markets. Over the past few years, both revenue and net income have increased. The net income increased from £127.8m in 2016 to £240.1m in 2021.