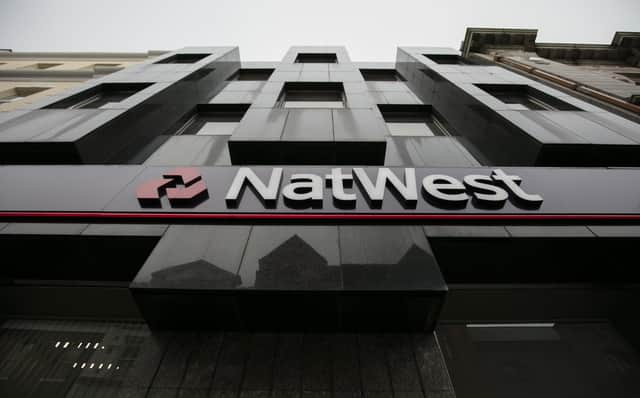 The North East site is one of 32 branches set to be closed by the Natwest. (Photo by Matt Cardy/Getty Images)
Natwest have announced a full list of branches which are set to close across the UK, including one site in the Newcastle area.
The bank are claiming the reasons for the closure is due to the changing nature of how people bank with more demand for mobile and online services compared to in-person banking.
Sites across the UK will be closing with Gosforth's branch set to be the only local site to shut.
The branch will be closing on June 22 and is part of an additional set of closures which see the bank closing a total of 56 sites in 2022, 26 of which are RBS branches.
As part of the closure announcement, the bank have released customer statistics which show the average number of counter transactions have reduced by 18% between 2017 and 2019 while the amount of customers across the bank using mobile banking has risen by 19% over the same time frame.
Natwest decide to close branches based on the impact of customers as well as their banking preferences and where the nearest branches and cash machines are.
The statistics also show the branch was used by just 11 personal customers on a regular basis across 2019 while 59% of customers who attended the branch also regularly use online banking.
The closest braches which are set to remain open in the North East to the Gosforth area are the Northumberland Street site in Newcastle City Centre, the Denton Park branch and the bank's space in Gateshead Metrocentre.
As part of a statement from the bank regarding the closures, they said: "Closing a branch is a decision we take very seriously.
"We know it can affect people who are less confident with the alternatives we offer, and we'll always work hard to guide you through the changes and find the best way to serve you from now on."
In addition to online banking, the bank also offer video banking and telephone banking.
The majority of closures will some in the south of the country and the full list is available on the Natwest website.