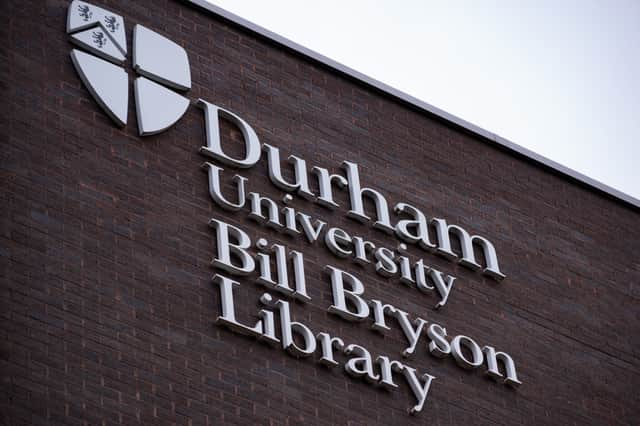 Durham University will be hit with three days of strike action over staff pay, pensions and working conditions next month.
The action is due to take place from Wednesday, December 1 to Friday, December 3.
The strikes were backed by University and College Union (UCU) members in two separate ballots earlier this month and are over pay, pensions or in some cases, both.
In the pension ballot, 76% of UCU members who voted backed strike action and 88% voted in favour of action short of strike. In the pay & working conditions ballot more than seven in 10 members who voted (70.1%) backed strike action with 85% (84.9%) voting for action short of strike.
Staff pay has fallen by 20% after twelve years of below inflation pay offers; one third of academic staff are on insecure contracts; the gender pay gap sits at 15% and the most recent Higher Education Statistics Agency figures reveal that, of 22,810 professors in the UK, under a third (27%) were women and only 155 (1%) were Black; staff are also experiencing a crisis of work-related stress with over half
A total of 58 universities across the UK will take part in strike action.
The disputes are over cuts of 35% to guaranteed pensions, pay cuts, casualisation, equality pay gaps and unsafe workloads.
UCU general secretary Jo Grady said: "Strikes over three consecutive days are set to hit university campuses next month unless employers get round the table and take staff concerns over pension cuts, pay and working conditions seriously.
"A resolution to this dispute is simple. But if employers remain intent on slashing pensions and exploiting staff who have kept this sector afloat during a pandemic then campuses will face strike action before Christmas, which will escalate into spring with re-ballots and further industrial action.'
National Union of Students national president Larissa Kennedy said: "Students have a rich history of standing shoulder to shoulder with university staff, who have seen their pensions, pay and conditions slashed in recent years.
"With vice chancellors' average total pay packets rising to £269,000 per year, it's clear employers can afford to resolve their dispute with UCU over staff pay, which has fallen by an average of 20% in real terms since 2009."