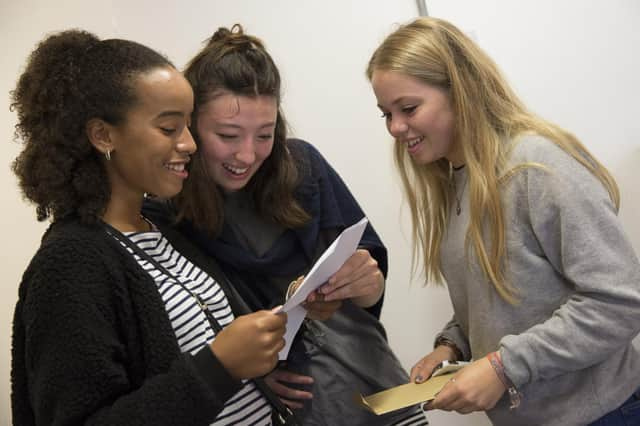 Now A level students have received their results this summer, it is the turn of GCSE students to pick up their grades as the new academic year edges closer, and here's all you need to know about the big day.
When do GCSE students get their results?
This year's GCSE results day falls on Thursday, August 25, one week after A level results day. Most schools open their doors at 8am for students to collect their grades.
Anyone who is unable to collect their results on-site should contact their school and check what arrangements can be put into place. This may involve a friend or family member picking them up instead.
What do the numbers in the GCSE grading system mean?
Following changes to educational policy in 2014, the days of A* – C grades are now in the past.
Going between 1 and 9, the system was introduced as part of an education overhaul, with the U grade still used for ungraded or unclassified papers.
A grade 1 is considered to be the lowest grade while 9 is the highest. As an example, a very high grade in the past may have been recived with an A grade, this may now get the same student a 7 or 8 grade while 9 is reserved for the very best grades across a year.
For those who still look for A* – C grades, this will cover all grades from 4 up to 9.
Although a 9 is considered to be the very top grade, an 8 is still considered to be the equivalent of an A* grade by Ofqual, the Governmental office to regulate exams across the UK.
Can I appeal GCSE results?
GCSE results can be appealed in the UK and anyone who is unhappy with the results can do so. The first step of this process is to talk with school staff to check if they have seen any issues in grading.
Following this, a formal appeal can be made to the exam board although the final grade could stay the same, rise or be lowered.