Results day 2022: When do A Level students in Newcastle get their results and how does university clearing work?
This time of year means results days are getting closer, and here's all you need to know.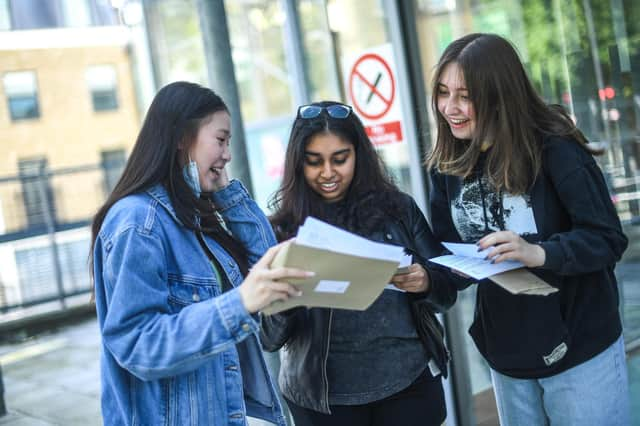 The key dates are already stuck in the minds of school staff, parents and students across the North East, but after just a handful of weeks away from the classroom, GCSE and A Level students are already thinking about education once again thanks to the upcoming set of results days.
But what are the dates to remember this year, and what could the next steps be for those getting their results?
When are the GCSE and A levels results days in 2022?
As is tradition, A level results are released earlier than GCSE results this year in order to ensure university-bound students are fully prepared ahead of their move to higher education.
A level results day falls on Thursday, August 18 this year while GCSE students get their results a week later on Thursday, August 25.
Both sets of results are usually able to be collected from schools at 8am.
What if I can't get my results in person?
Different schools will have different procedures for those who are unable to collect their results in person. It is best to contact the school or college if this is the case.
Anyone who is worried they cannot get their A level results as part of their university application shouldn't worry. They can check UCAS Track and see if their status has changed from conditional to unconditional or unsuccessful.
How does clearing work on A level results day and when does it open?
Anyone who has second thoughts about going to university and now wants to or didn't get the results they needed can still get a higher education place.
Universities offer their own clearing services with many already open for students looking to get a place ahead of the 2022/23 academic year.
When making a call to a university for clearing, potential students will be asked a series of questions by university staff before likely being put through to a professor who teaches the course they are applying for.
Some clearing processes only require an initial call while others may request a second interview. Whether or not this is needed is dependent on the university and the course itself.
Clearing closes on Tuesday, October 18 across all UK universities.
What is the clearing contact information for Newcastle and Northumbria universities?
Both Newcastle University and Northumbria University have prepared for results day and those who may be looking to apply through the clearing process.
Newcastle University has a full list of courses which can be applied for through the clearing process on their website. When A level results dy comes, prospective students can get in touch with the clearing hotline on 0800 073 5050. The hotline opens at 8am on Thursday, August 18.
Much like Newcastle, Northumbria University has a full list of available courses through their website. They are currently advertising their clearing hotline number as 0800 085 1085 and anyone looking for a place can contact the university right now.