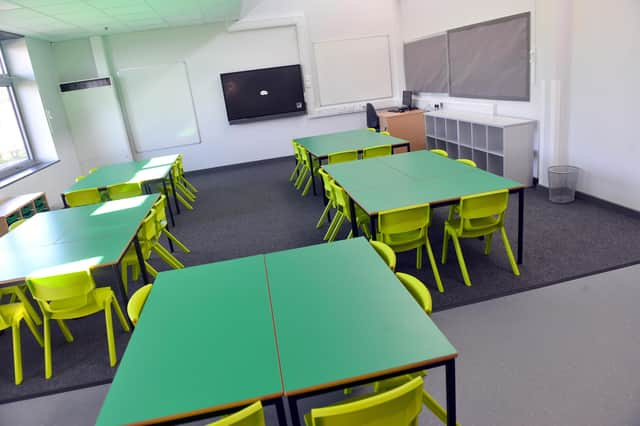 The Government regularly publishes a list of the highest-performing schools in each area with a focus on how many students are meeting or exceeding their expected grades.
Pupils meeting their expected standard are given a score of 100, with any number higher than that showing to what extent they are outperforming expectations.
These are calculated across three categories – reading, maths and grammar, punctuation and spelling.
St Oswald's RC Primary School
Of the 30 pupils at the end of key stage two in the most recent data set from St Oswald's, 97% of them had reached their expected grades across reading and maths. 27% of students had also gone higher than the expected standard.
The school also has ratings of 109 in reading, 108 on maths and an impressive 114 in grammar, punctuation and spelling.
To the west of the city centre, Throckley Primary School has guided 97% of their students to their expected grades with 24% working at a higher standard than expectations would suggest.
Much like St Oswald's, Throckley has a score of 114 for grammar, punctuation and spelling and is able to pack that up with a 108 and 109 score in reading and maths respectively.
West Jesmond Primary School
West Jesmond Primary saw 90% of leavers hit their expected grades with 27% going above and beyond expectations.
In terms of scores, key stage two leavers have achieved a rating of 108 in maths, 109 in reading and 112 in grammar, punctuation and spelling.
Cheviot Primary, near Westerhope, have helped 89% of their students reach their expected potential with 4% of students overperforming expectations.
The school's academic scores are relatively balanced, with a rating of 105 for reading and 106 for both maths and grammar, punctuation and spelling.
Kingston Park Primary School
Situated close to Cheviot Primary, West Jesmond has seen 89% of their key stage two leavers reach their academic potential with 23% reaching higher than expected grades.
They also have a hugely impressive set of scores, with the school hitting 110 for maths, 111 for reading and 114 for spelling, punctuation and maths.
St Charles' RC Primary School
Gosforth's St Charles' Primary takes number six in this list thanks to the 87% of students who end key stage two having reached their expected grades, with 23% going even further and exceeding expectations.
The school has also achieved a 114 score for spelling punctuation and maths in addition to 109 in reading and 108 in maths.
Ravenswood Primary School
Ravenswood Primary in Heaton has seen 86% of students move on with their expected potential met, while 18% of students have pushed themselves to a higher standard than expected.
With scores of 108, 109 and 110 for reading, maths and grammar, punctuation and spelling, the school seems to be performing well across the board.
As another Westerhope-based school, Farne Primary takes the last spot in this list. The school has seen 84% of students reach their potential with 18% exceeding it.
The school has scores of 108 and 109 for reading and maths respectively, in addition to being given a 110 rating for grammar, punctuation and spelling.