A brand new service for young adults with additional needs is coming to Gateshead, after proving a resounding success in Northumberland.
What started as a Saturday club has grown into a 50-weeks a year, five days a week service, with local authority funded spaces available now. This is the chance for your young adult to thrive in a safe environment with their peers and trained professionals.
What services are offered?
Brightside aims to support people aged 18-35 in the heart of their community, helping them to lead happy and fulfilling lives. And a key part of that is an exciting and varied programme tailored to the abilities of each individual offering fun activities, learning opportunities and vital life skills.
Director Amy-Jane Farrar said: "Young adults are taught critical life skills in a safe environment, in a stimulating setting where relevant learning and improvement is creatively encouraged.
"Social inclusion is paramount, day services are located in close proximity to town centre amenities."
The Brightside team is made up of highly trained staff with a broad spectrum of skills and experience. This means educational, emotional, personal care, life skills and activities in the community can all be catered for.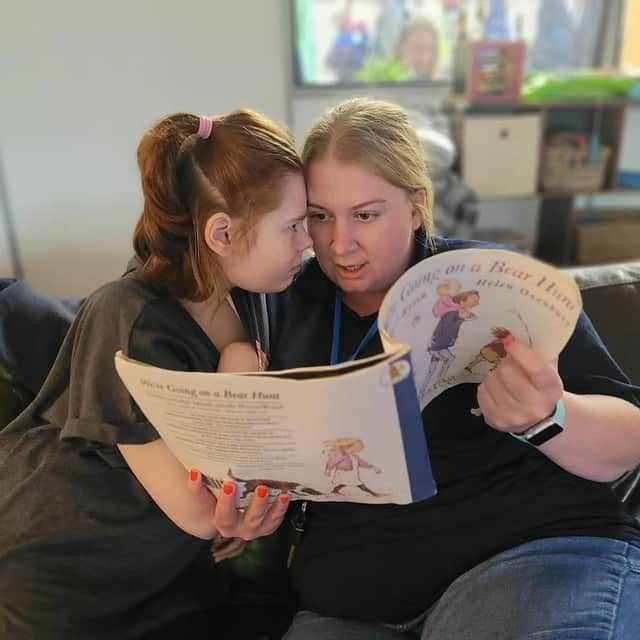 Every young adult is unique and the aim is to provide stimulating development opportunities alongside their peers. There is a service available for low, moderate and high needs. Next step services are also available in each needs category.
Young people who regularly attend have a range of SEN, including ASD, ADHD, sensory needs, mental health needs, and mild to complex learning difficulties.
Amy-Jane added: "As a provider organisation, we have not become the largest by design, but simply because of the popularity and demand for our services, which puts the needs and choices of the people we support firmly at the centre of all we do. We feel that our commitment to this ideal should be uncompromising."
Feedback from young people and their carers
Brother and sister Jonny and Tara Shipley both attend Brightside.
Tara said: "It keeps me thinking and my mind going. The bit I enjoy most is cooking different recipes, we do this every Wednesday with my friends in the group".The whole family agree that her self-confidence is vastly improved, largely due to the opportunity to socialise with people of a similar age and level of need in a caring, safe environment.
Jonny also enjoys respite care visits, which allows the family to spend one-to-one time with Tara.
How to join in at Brightside
People can self-refer their loved ones to the service, or ask for a social work or health professional referral. Needs will be assessed and funded spaces are available now for the new Gateshead service.