With October well underway, lots of employers are now on the hunt for Santa and Elf workers as we approach the festive season.
Children across the region are excited to see Santa and his little helpers, with many different jobs in various sectors up for grabs.
NewcastleWorld has compiled all the Santa and Christmas related jobs currently on offer in Newcastle from Indeed, including the salary offered for the role.
From Fenwick to Dobbies Garden Centre, there are multiple roles you can now apply for this Christmas.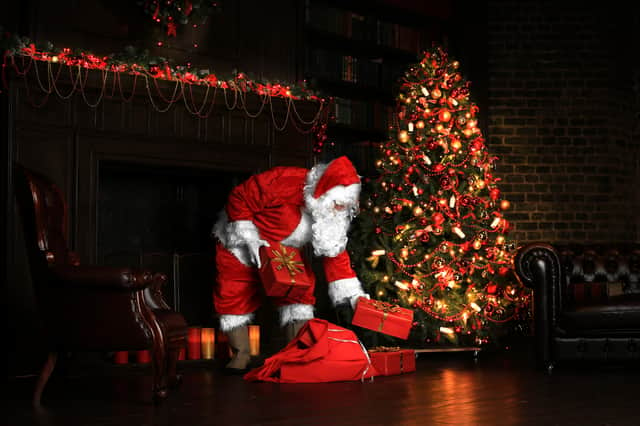 Full list of Santa and Elf jobs in Newcastle
Santa and Festive Elves - Round The Twist
In this role, you can earn from £12 - £20 an hour. The contract for both roles are for three weeks, and you can work up to 30 hours a week.
You will be working a day shift from Monday to Friday, with discounted or free food and parking on site also available.
Elf (Full time Christmas temp) - Fenwick
This job offers £9.80 an hour and will look great on the CV as your time here will be spent undertaking many different roles.
On the job advert, they say "This could include working within our Santa on the rooftop Grotto: working within Café Claus or the Cinema. You could also be one of our Storytime elves, reading storybooks to children - enchanting our visitors"
Elf Performer - Dobbies Garden Centre
The salary for the job is not listed on Indeed, but you will be required to work flexible shifts throughout the week including some weekend shifts.
You can work anywhere from eight to 30 hours per week. Some requirements of the job are: "You will have a confident, kind and jolly nature, along with plenty of enthusiasm. You will also be able to engage with and build a rapport with people of all ages".
Santa - Toby Carvery
Again, the salary for this job is not listed on the Indeed advert. But, the perks that come with this temporary role are great.
Just a couple of the perks are 33% discount across various brands and shopping discounts for your Christmas shopping.
Santa - Dobbies Garden Centre
Much like the Elf job advertised here, you will be required to work flexible shifts throughout the week including some weekend shifts.
The job ad states that "From the moment you step into the suit you will become Santa himself. From regaling stories from the North Pole and asking children about their Christmas list, you'll have the confidence to spread happiness and fulfil the imagination of children of all ages."
Santa - Bold Heath Garden Centre
This job is ideal for those who enjoy working with children and can help make their Christmas wishes come true.
Requirements for the job are: A warm enthusiastic personality, the ability to laugh in a jolly way -HO HO HO, exceptional communication skills, outstanding customer service, have stage presence and showmanship and attention to detail.
Unfortunately, the salary is not shown on the job advertisement.