With October now in full swing, people are beginning to turn their attention to Christmas with Royal Mail expecting a surge in packages and Christmas cards sent using their services.
In readiness, Royal Mail is recruiting new staff from all around the country to help out during the festive season, including a role based in Newcastle.
Here in Newcastle, a team of talented workers is needed to get the Christmas post to its destination in time for the big day.
As a Seasonal Mail Sorter, you will play a key role in delivering Christmas to the nation, unloading mail and parcels from the vans, moving them through the mail centres and helping sort letters to make sure they arrive in time for Christmas.
The roles will be on a temporary basis and located at Tyneside Mail Centre, with salaries varying based on the shift hours worked.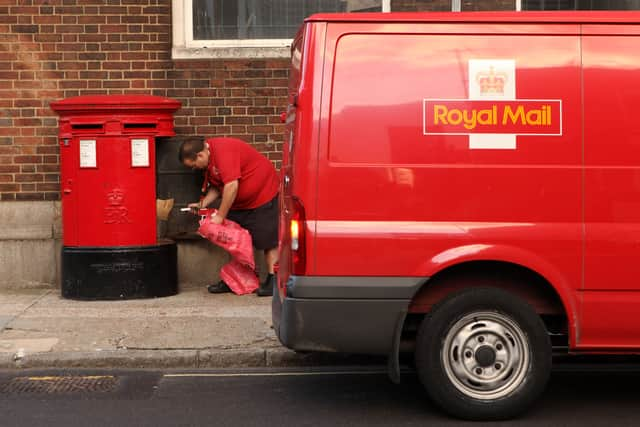 Christmas jobs available in Newcastle
Seasonal Mail Sorter - Tyneside Mail Centre - Lindisfarne House, Earlsway, Team Valley Trading Estate, Gateshead, Tyne and Wear, NE11 0YY.
A typical shift pattern for this job is
Lates: Mon to Sat, 14:00 - 22:00 (£12.99 p/h)
Nights: Mon to Sat, 22:00 - 06:00 (£14.49 p/h)
To be able to perform well in this role:
You'll enjoy working in a fast-paced environment with tight deadlines
Demonstrate flexibility and be happy to switch between various tasks during a shift
Able to push trolleys (up to 250kgs) and lift and move mail bags (up to 11kg)
Comfortably able to stand for long periods
You don't need to have worked for us before but experience in warehouse or sorting work is a plus. If you've worked for another distribution company then you're on our wish list too!
How to apply as a Royal Mail Seasonal Mail Sorter this Christmas
To apply to be a seasonal Royal Mail worker, visit the Royal Mail website and click apply.
The application form will ask you to provide information about yourself as well as your right to work status, plus you'll need to list your preferred shift patterns in order of preference.