Emirates is hiring cabin crew and will be hosting an open day in Newcastle as part of its search for new talent. The first recruitment day will be on Friday October 28 in the city before moving onto other locations in the UK in November.
The Emirates open day will take place at the Maldron Hotel from 9am. The airline serves over 150 cities across 85 countries and the perks of the job are pretty cool including being able to travel across six continents.
All Emirates cabin crew live in Dubai and earn tax-free salaries. Successful applicants will have their accommodation provided by the airline as well as free travel to and from work.
Medical cover and exclusive discounts on shopping and leisure activities in Dubai are also part of the employment package. Here's everything you need to know about applying to be cabin crew with Emirates.
How to apply to be Emirates cabin crew
Because it is an open day, you do not need to apply online. If you wish to apply on the day, bring your CV and a photograph of yourself.
According to the website, to be considered for the job of a cabin crew member, you must:
Be fluent in written and spoken English (additional languages are an advantage)
Be a natural team player with a personality that shines
Be at least 160cm tall and able to reach 212cm high
Be able to meet the UAE's employment visa requirements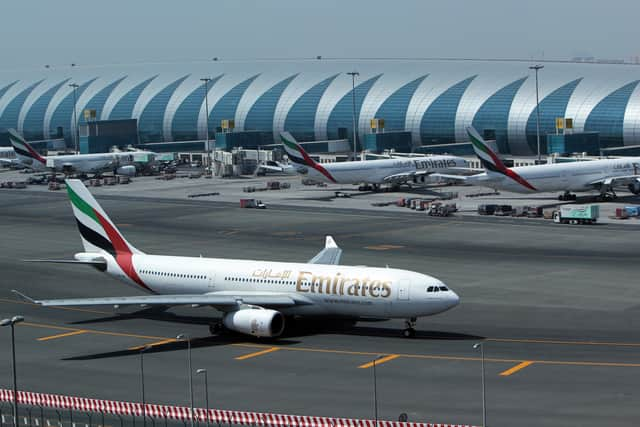 You also must have at least one year of hospitality or customer service experience, no visible tattoos while in uniform and a minimum of high school (Grade 12) education.