20mph speed limit should be target for new urban roads, says DfT
Draft planning rules suggest designing roads around lower speed limits and creating heirarchy of users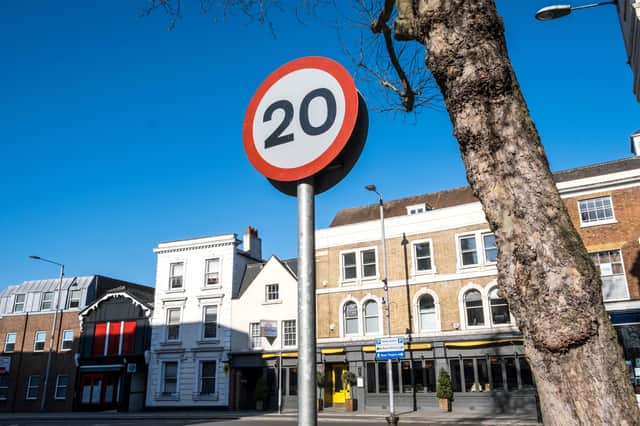 The limit would not replace the existing 30mph limit for urban and residential areas but should be considered the objective when designing new roads, according to the draft version of the DfT's Manual for Streets.
According to the Times, other measures in the document include creating a hierarchy of users which places the needs of cyclists and pedestrians at the top when designing road layouts and private transport such as petrol and diesel cars, at the bottom.
The document says: "The default should be to work to a design speed limit of 20mph in urban environments… for residential streets, a maximum design speed of 20mph should normally be an objective, with significantly lower speeds usually desirable".
However, it stops short of recommending changing the default urban limit from 30mph.
The document, which is still to be finalised and presented to ministers, is described as the DfT's "key piece of guidance on designing streets that put place above movement".
The recommendation has been welcomed by safety campaigners but motoring groups have warned that it could create a confusing mixture of standards.
Adrian Berendt, campaign manager for campaign group 20's Plenty, said: "A speed limit of 20mph gives people what they want: places that are more liveable."
However, Steve Gooding, of the RAC Foundation told the Times such guidelines could create confusion and would need a significant public awareness campaign. He said: "Every single person who took their driving test in this country was taught that it's 30mph in a built-up area. If you are going to change that, don't underestimate the extent to which you're going to have to make sure you've told them, whether by signs, advertising or news coverage."
Many local authorities in England are already introducing 20mph limits in residential areas and in September Wales is due to implement a blanket 20mph limit on "restricted" roads where cars mix with pedestrians and cyclists. In Scotland there are also plans to make 20mph the "norm" for urban roads by 2025 and some councils have already introduced blanket 20mph limits.
Supporters argue that 20mph limits make roads safer and reduce the economic impact of collisions. According to RoSPA, the risk of being killed in a 20mph collision is 1.5% compared with 8% in a 30mph crash. However, a recent study suggested that cutting speed limits to 20mph had little impact on the number of crashes or casualty rates.
A spokeswoman for the DfT said: "There are no plans to introduce default or national 20mph speed limits in urban environments. We have always encouraged road designs that enable low speeds to prioritise safety. It is for local authorities to consider setting 20mph speed limits on streets where people and traffic mix."