Bentley W12 engine production to end with most powerful version ever
Limited edition 739bhp Batur model signals the end of the road for iconic engine as luxury brand sets sights on all-electric future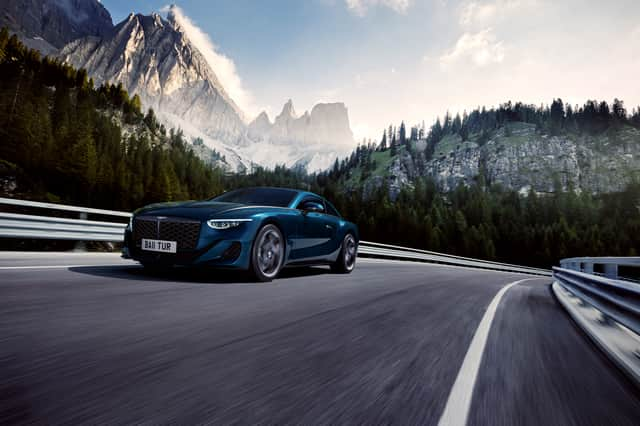 Bentley will end production of its famous W12 engine next year as the luxury brand shifts towards an all-electrified line-up.
The 6.0-litre 12-cylinder engine will be discontinued from April 2024, by which point more than 100,000 units will have been built at the firm's Crewe factory. The final versions of the engine will be the most powerful ever - putting out nearly 750bhp.
The move comes as the British marque aims to slash its fleet emissions to zero by 2030 as part of its Beyond100 strategy. It already offers hybrid versions of the Bentayga SUV and Flying Spur luxury saloon and with the demise of the W12 every Bentley model will be available with some form of electrification.
Bentley chairman and chief executive, Adrian Hallmark, commented: "Our progressive journey towards sustainable luxury mobility means making changes to every area of Bentley Motors. When we first launched the W12 back in 2003, we knew we had a mighty engine that would propel both our cars and the brand forwards at speed.
"20 years and more than 100,000 W12s later, the time has come to retire this now-iconic powertrain as we take strides towards electrification – but not without giving it the best send-off possible, with the most powerful version of the engine ever created."
The W12 first appeared in the Bentley Continental GT in 2003 and has since been used in Flying Spur and Bentayga as well as appearing in a limited number of VW Phaetons and Touaregs. Early versions of the engine produced 552bhp and 479lb ft but in the intervening two decades it has been tuned and developed, with the latest version offering a standard 650bhp and 644lb ft.
Limited edition Supersports versions have previously offered up to 700bhp but for its final bow, the engine has been tweaked to produce a record 739bhp and 738lb ft. That final edition engine will be fitted to the limited edition Batur model, of which just 18 examples will be built. The regular 650bhp version continues to be available in the Speed versions of the Continental GT, Bentayga and Flying Spur as well as the Continental GT Mulliner and Flying Spur Mulliner for a limited time.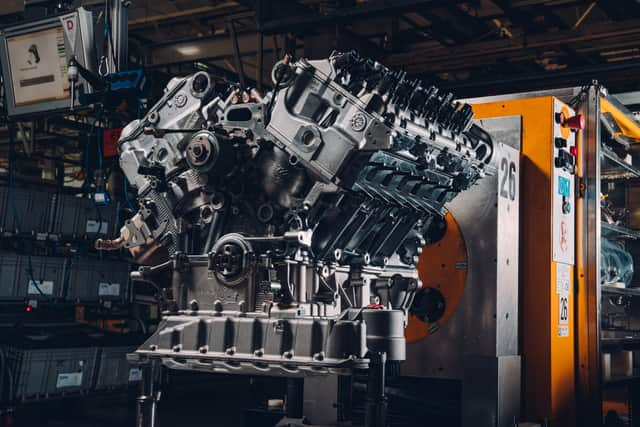 Hallmark added: "The 750PS titan that Mulliner has created for the Batur marks the end of a development journey of which our engineering and manufacturing colleagues should be extremely proud."
Bentley says it hopes to retrain the 30 staff employed to hand build the W12 engine and the engine's production facility will be replaced by an expanded line for the completion of the firm's V6 and V8 hybrid engines.