Driving test changes will force learners to wait longer for resits
Proposed changes will extend rebooking waiting time to a month and cut cancellation refund window
Watch more of our videos on Shots! 
and live on Freeview channel 276
Visit Shots! now
Changes to the practical driving test will see learners who fail forced to wait longer before booking a retest, under new proposals.
The proposed changes will also extend the notice period for cancelling a test as part of efforts to make learners consider if they are really ready to sit their test.
The first lockdown in 2020 saw more than 400,000 practical tests being cancelled, which was made even worse by subsequent lockdowns and Covid safety rules which limited the number of tests each centre could carry out each day. .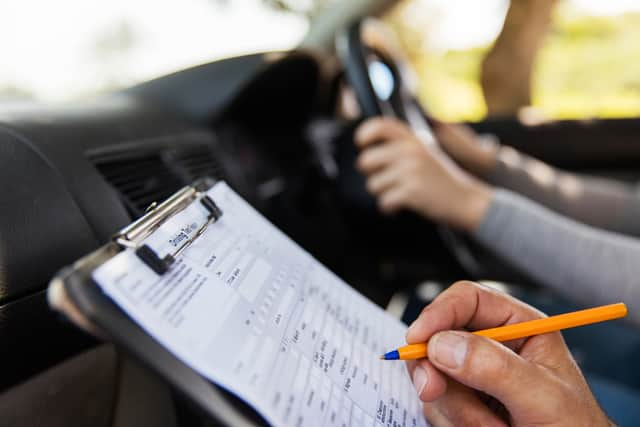 Demand for test slots still exceeds the available appointments and some learners are waiting months to secure a test.
The DVSA says that the proposed measures would free up more slots for drivers ready to sit the test while also encouraging learners to consider whether they are really ready to sit the test.
Pass rates over the last five years have been 47%, and the DVSA says this suggests more than half of learners are simply not ready to take their test when it comes around.
To deter learners booking a test too early and then simply rebooking as soon as possible after failing, the agency plans to extend the period learners have to wait before booking a new test appointment.
Learners currently have to wait 10 days before booking another test but the proposals would extend this to 28 days to discourage unprepared learners from gambling on being able to repeat the test quickly if they fail. The DVSA says it will also give learners who fail more time to brush up on their skills before attempting a resit.
The changes would also see the notice period required to cancel a test extended. Learners can currently cancel a test and receive a refund up to three days before their appointment. The proposals would extend this notice period so that any cancellation up to 10 days in advance will result in a lost fee.
The DVSA says this will discourage unprepared learners from booking tests and create more opportunities for other candidates to secure a test slot at short notice.
The consultation will also look at increasing the flexibility of the eyesight check by allowing it to be carried out in different lighting levels or by reading from a tablet, which should mean more driving tests can be taken during darker, winter days.
Mark Winn, chief driving examiner for DVSA, said: "With nearly half of all learners still failing their first car driving test, it is clear we need to do more to make sure learner drivers only take their test when they are fully prepared.
"These measures will help make sure learners who are test-ready can find appointments and give those who fail more time to get additional practice. Changing the eyesight test will help more tests go ahead in the darker winter days."
Seb Goldin, CEO at Red Driving School welcomed efforts to address the shortage of test slots.
He said: "The DVSA is not only dealing with the backlog, but is also dealing with an influx of additional people wanting a driving licence for the first time.
"Practises have been put in place to reduce this backlog but more needs to be done. Increasing the time between booking a second driving test aims to stop candidates erratically making multiple quick-fire tests without being fully prepared and we fully welcome this consultation as a means to helping work through the current backlog.
"Students who are under-prepared will not pass the driving test despite how many times they take it and this extended time period gives them extra opportunity to reflect on mistakes made first time around, and work on them."
He also said extending the cancellation notice period would help reduce the number of test slots "wasted" by last minute cancellation.
He said: "We of course sympathise with anyone who has a genuine reason to move or cancel their driving test, but with such a backlog of learners desperate to test, it's very frustrating to see these test slots go to waste.
"By increasing the notice period candidates are required to give if they plan to move or cancel their driving test, the DVSA is able to seek out alternative candidates for that day."