Liz Truss: what did Prime Minister candidate say about scrapping smart motorways and advisory speed limits?
Tory leadership hopeful hints at 'advisory' limits as she says evidence suggests smart motorways are dangerous and disruptive
Watch more of our videos on Shots!
and live on Freeview channel 276
Visit Shots! now
She also said she would move to scrap smart motorways, claiming the controversial road experiment "hasn't worked".
Ms Truss was responding to an audience member who asked whether she would scrap smart motorways and the mandatory variable speed limits imposed on them.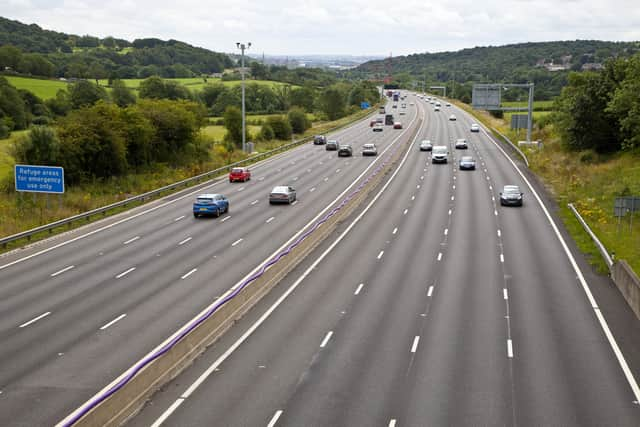 He said: "Smart motorways kill. They also cause long delays because they close lanes off when there's a breakdown. They also often impose very low speed limits, mandatory ones, much lower than necessary, so will you restore hard shoulders to all motorways and in the meantime will you change the speed limit from mandatory to advisory?"
In response, Ms Truss said: "I absolutely think that we need to review them and stop them, if they're not working, as soon as possible, and all the evidence I have agrees with the point you're making on smart motorways.
"On speed limits, again, I'd be prepared to look at that."
Smart motorways feature variable speed limits which can be altered in response to breakdowns or congestion on the roads. The routes have been the subject of much debate over their safety since the first stretches were opened in 2014.
Ms Truss's opponent in the race to be the next Tory leader, Rishi Sunak, pledged last month to scrap smart motorways, which he branded unsafe for drivers.
Smart motorways are designed to expand capacity relatively quickly and cheaply by converting the hard shoulder into a live traffic lane. Different types of smart motorway take a different approach, with some using the hard shoulder only at busy times and others scrapping it entirely and replacing it with emergency refuge areas.
There are currently around 500 miles of smart motorways in England, stretching south from Leeds and Manchester and around London.
However, work is still continuing on any stretches where conversion work had already begun before January's decision.
The DfT and National Highways insist that smart motorways are safer than regular motorways but opponents argue that removing the hard shoulder increases the risk of a broken down vehicle in a live lane being hit by another vehicle.
In 2018, Ms Truss argued that raising the regular motorway speed limit to 80mph would "increase productivity" by allowing travellers to reach their destinations quicker but opponents claim a higher speed limit would lead to more accidents and increase pollution at a time the government is trying to reduce CO2 emissions.