Viofo A229 Duo dash cam review: specification, image quality and price rated
Update to brand's A129 Duo brings better resolution cameras and improved design for this mid-level dash cam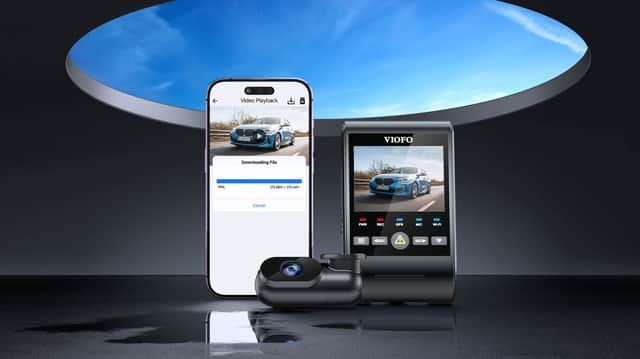 This article contains affiliate links. We may earn a small commission on items purchased through this article, but that does not affect our editorial judgement.
The Viofo A229 Duo is the latest model from the now well-established firm behind a wide range of dash, action and web cams. This new model is essentially an upgraded version of the previous A129 Duo - a strong performing but flawed mid-level device from a few years ago.
Key differences with the new unit include a larger viewing screen and redesigned rear camera with improved image sensors all round for higher-resolution recording.
In the box, you'll find the front and rear camera units, GPS-equipped front mount, power adaptor and connection cables, a fitting tool, spare adhesive pads and memory card USB adaptor. You'll need to buy a memory card separately and you can also opt for a polarising filter and hard-wiring kit.
The slimline GPS mount attaches with an adhesive pad and its thin form means the camera sits close to the glass, which is just as well given the device's overall large size and boxy shape. At roughly 10cm x 6cm x 3.5cm, it's a fairly big unit, which makes it harder to mount out of the driver's eyeline.
Part of the reason for the size is the 2.4-inch viewing screen which can be used to view live images, review previous recordings and calibrate the camera. The device also features status lights and buttons for managing settings, plus an emergency "lock" button to immediately save recent footage. You can also manage the camera and review footage via the smartphone app which connects via dual-band 2.4/5GHz wifi, allowing for rapid transfer of footage.
The rear camera is a small capsule-shaped unit connected via a slimline six-metre cable. Compared with the older A129 it's a far smaller and neater design more like that used by rival devices. Like the front camera, it's also higher resolution than before.
While the A129 made do with a 1080p HD predecessor, the A229 Duo features 2K quad HD sensors on its front and rear cameras. Both units record at a smooth 30 frames per second and feature wide dynamic range technology to improve quality in tricky lighting situations.
Image quality from both cameras is among the best we've seen at this price point and with these specifications. The front camera in particular, with its Sony Starvis sensor, provides sharp, bright and smooth footage and returns consistently high quality images regardless of the weather. Rear cameras in dual setups often lag a long way behind the main camera but the A229 Duo's performs almost as well as the front device, with clear, crisp images and a wide field of view.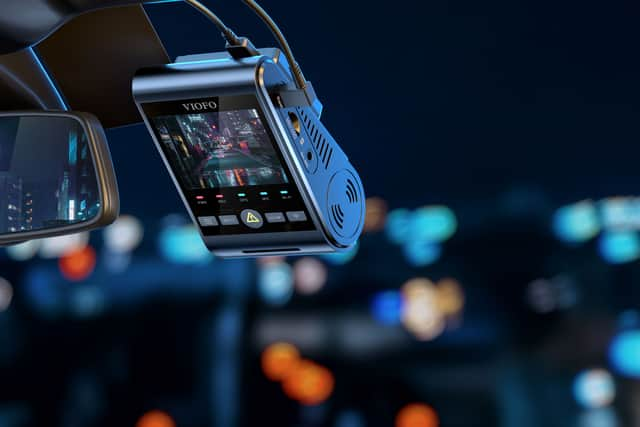 Predictably, the image quality suffers in low light and nighttime conditions, with no dedicated enhancement software. Finer details such as number plates are hard to distinguish and the rear camera, in particular, struggles without a strong light source. Front footage, however, remains a match for most rivals.
As well as the continuous driving recording, the A229 Duo has three parking modes - auto event detection, time lapse, and low bitrate recording - for protection while you're away from the vehicle. These, however, require the hard-wiring kit, which is available as an optional extra.
VioFo has sensibly avoided adding gimmicky driver assistance system to the A229 Duo, instead focusing on getting the basics right. The bulky design isn't the best but for ease of use and recording quality it's among the best for the money.