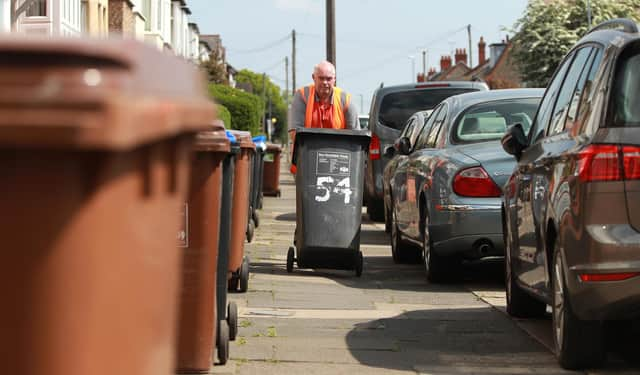 With Christmas falling on a weekend and Bank holidays all over the place, it can be tough to remember which days bins across the North East will be collected over the Christmas and New Year period this year.
Luckily, we have the complete guide for councils across the region.
Newcastle City Council have promised there will be no changes to bin collection days over the Christmas and New Year period. The council have also reminded residents they can get full collection day information online.
Much like further down the river, Residents in the North Tyneside Council can expect their bins to be collected on the regular dates across Christmas and New Year. Bins should be out by 6:30am and anyone looking for their regular collection dates can be assisted here.
Across the Tyne, South Tyneside Council have announced a series of changes to their bin collection dates over the festive period. The schedule is unchanged until Tuesday, December 28 when all collections will be a day later than usual up to and including Tuesday, December 30 which has been changed to New Year's Eve.
Regular Friday collections are to be postponed until January 4 when the collections will continue to be a day later than usual until the first regular weekend of the year. Residents are reminded that they can keep up to date with bin collections by checking the council's website.
South Tyneside Council have also published a useful guide on their website explaining what can and cannot be recycled over Christmas. From trees and decorations to food waste and glitter, the council has a comprahensive guide on how to dispose of festive waste.
Gateshead Council have not announced any changes to bin collections in the area but encourage residents to use their website to ensure they are up to date with the collections in their area.
Anyone wanting to use a household waste or recycling centre in the region will need to book as per new rules introduced by the council in November.