Be part of the nostalgia train: LNER invites passengers to share their favourite memories
Newcastle Central Station is the gateway north and south, and lies along the beautiful east coast route. Now, LNER is calling on locals to share their special rail memories.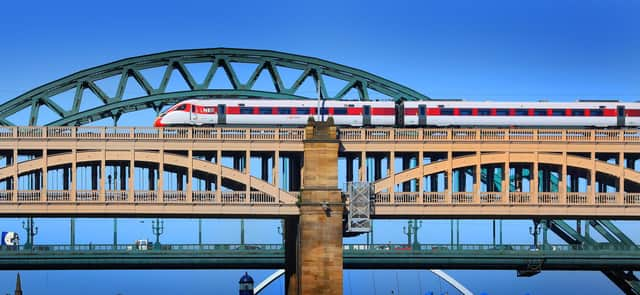 The King Edward VII Bridge offers one of the most memorable views in the UK, as trains pass in and out of Newcastle on the East Coast route.
But rail travel offers more than just views – it's the gateway to adventure, the backbone of everyday life and the place where millions mingle every week.
LNER wants passengers in Newcastle to share their special rail moments - big and small. Perhaps the train took you to your first job, or first big promotion. Maybe you met the love of your live, reconnected with a friend you hadn't seen for decades or made lifelong friends on a lengthy journey.
From an unforgettable holiday to a festival or career journey on the railways, LNER wants to hear from you.
If your journey has been life changing, or something truly special happened thanks to LNER, they want to hear from you. Email your stories with your name and contact details to [email protected]