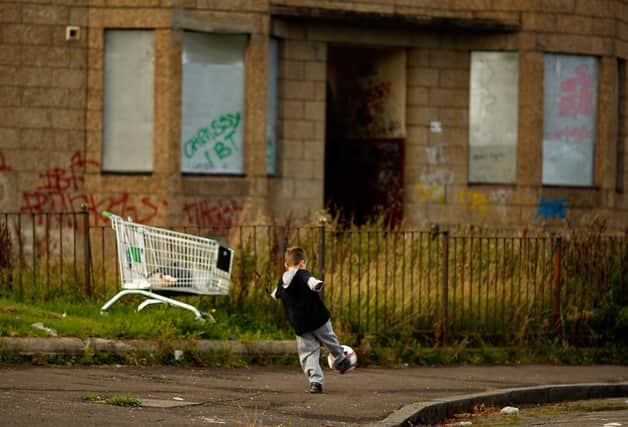 Regional campaigners have today renewed calls for national Government action, after they claim new figures show that child poverty in the North East remains "shockingly high".
The data published by the Department for Work and Pensions on Thursday, March 23 shows that almost 190,000 or 35% of babies, children and young people across the region were living below the poverty line over the three years between 2019 and 2022, marking an increase of around 44,000 on a decade before.
Across the UK, 4.2 million, or 29%, of all children were living in poverty in 2021/22 according to the figures published today, up from 3.6 million a decade earlier.
Nationally, the new figures show that 44% of children in lone parent families and 36% of children living in families where someone has a disability are growing up in poverty. This is significant for the North East, which has the UK's highest proportion of children living in lone parent families, and the joint highest rate of children living in families where someone has a disability, alongside Wales.
The North East Child Poverty Commission say, based on all of the Government's planned measures to date, that child poverty is projected to rise further over the coming years. Using the national forecast by the independent Resolution Foundation in 2027/28 "to be the highest since 1998/99, meaning 170,000 more children will be in poverty than in 2020/21."
Chair of the North East Child Poverty Commission, Anna Turley, said: "We all want a North East in which every child growing up in this fantastic part of the world can thrive and achieve their potential – but all the evidence tells us that we will not improve opportunities and reduce inequalities for children here in the North East unless we tackle shockingly high rates of child poverty, which are holding far too many young people and our region back.
"We also know that child poverty in the North East is not inevitable with the right policy responses and long-term investment in place.
"Children and young people across the North East urgently need a long-term, joined up national plan to prevent and significantly reduce child poverty, and they don't have time to wait."