With heatwaves and hot weather out of the way, now is the perfect time to have a steak.
There are a number of top steakhouses in Newcastle for you to try, with independent steakhouses to nationwide brands.
Here are the top five steakhouses in Newcastle, according to Tripadvisor reviews.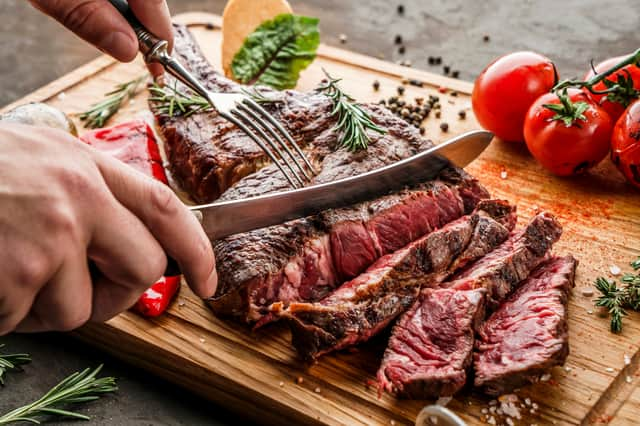 Rio Brazilian Steakhouse
This steakhouse has a perfect five star rating from over 1,500 reviews, and ranks at fourth out of all restaurants on Tripadvisor in Newcastle of which there are more than 850.
One review says: "This place certainly deserves its five star rating. It's very close to the river so if you have the chance to sit by the window you will get a great view of the quayside.
"The steak was really tasty, and, with it being 'all you can eat' I had the chance to sample different types. Aside from the steak, the buffet was also really good and provided sides ranging from paella to cheese. Lucas, our waiter, was also very polite and made our visit pleasant."
Miller & Carter Gosforth Park
Miller & Carter is a very reputable chain with over 100 locations dotted all over the UK, which means they must be doing something right.
From just over 1,000 reviews, they can boast a great 4.5 star rating out of five.
One review says: "We tried the butcher's block, a selection of different steaks and ribs. Excellent choice. All cooked to perfection."
Tomahawk Steakhouse Newcastle
With a four star rating, Tomahawk Steakhouse is a brilliant option that can service your steak needs.
They also specialise in seafood, which is great for pescatarians or people that aren't too fond of meat.
One review, left in late August says: "As always food was superb. Sunday lunches are the best in town! So much value & quality for money. We love coming back. Fran, our server went above and beyond! Thank you tomahawk quayside! We will be back soon."
Miller & Carter
The second one of the chain here, this one is located in Mosley Street.
One review said: "Just had a great lunch at Miller and Carter. Service from Sarah and food was first class. BBQ croquettes and cheddar mushrooms for our starters and both really good quality.
"For our mains decided to go for a change from our usual rib eye steaks and tried the full rack of ribs and the Millers Dirty Burger. Have to say both were excellent and really good value for money. Will definitely be back soon."
Tomahawk Steakhouse Ponteland
Named after what is regarded as the finest cut of meat, Tomahawk can boast a 4.5 star rating out of five from over 1,000 reviews.
One review says: "First time we have been here but we had a very nice meal, excellent service and nice atmosphere. We will be back for sure. Gemma and Michael were great throughout, very attentive."