Five new bars and restaurants in Newcastle to visit now - and one we're looking forward to
Make way for Newcastle's newest arrivals: From chicken restaurants to rooftop bars here's our rundown of Newcastle's latest arrivals and one to keep an eye on in future.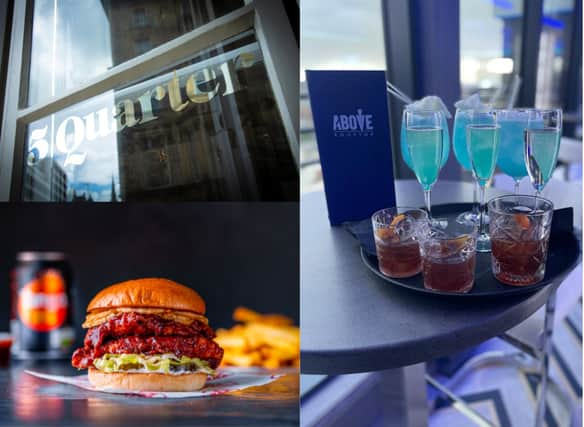 Zarabanda Bing Bing
What is Zarabanda Bing Bing?
Zarabanda Bing Bing is a bar/ restaurant formerly known as As You Like It.
As You Like It has completely transformed!
Taking inspiration from 1970s Ibiza, a time and place known for their extravagant parties, this sophisticated and glamorous revamp will have you feeling like you've just stepped foot into a beach club in the heart of Ibiza.
However, despite the venues new theme the beloved wedding room downstairs has remained!
The Frangipani as it is known will remain with no changes planned to be made now or in the future.
Zarabanda Bing Bing officially opened their doors on Thursday August 12 and will be open every Thursday – Sunday 12pm till late.
What can you expect when you visit?
Dancing is quite literally in the name of this place and in true Ibiza style you can expect to be dancing the night away in style.
But before you take to the dancefloor why not try one of the many Spanish infused dishes the kitchen has to offer?
Above
Above is a brand-new rooftop bar, offering stunning 360- degree views of Newcastle, including the iconic scenery of the Quayside.
On the roof of The Vermont Hotel
Above is one of Newcastle's most recent openings as their official launch was August 20.
What can you expect when you visit?
Above offers a luxury drinking and dining experience, with an extensive cocktail and food menu that experiments with flavours from all over the world, there really will be something for everyone!
In terms of the décor, you can expect a sleek and modern interior when sat indoors or a panoramic view of the city when sat out.
5 Quarter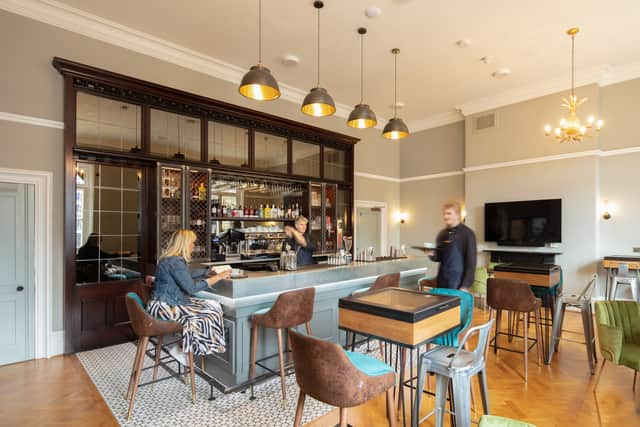 Named after a coal seam that ran through the Great Northern Coalfield, 5 Quarter  is Newcastle's newest café bar.
At The Common Room, Stephenson Quarter
5 Quarter is actually located in the spot where the industrial revolution began and if you want to find out more when you're there the staff know all there is to know.
5 Quarter opened their doors this July
What can you expect when you visit?
When you visit 5 Quarter you can expect to be greeted with a warm and welcoming atmosphere and served innovative cocktails, classic wines, artisan beers, a range of hot beverages and locally sourced food.
Slim Chickens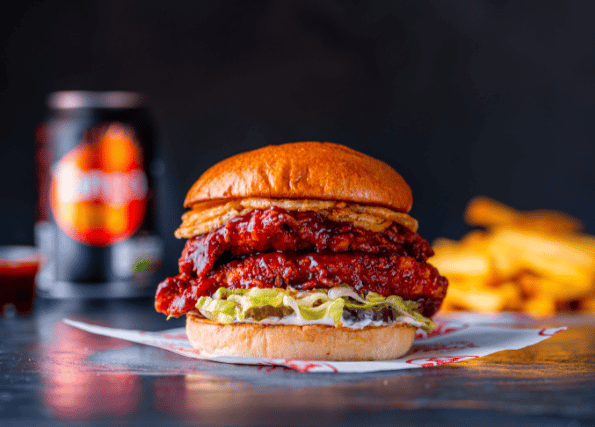 Slim Chickens, or Slims as it is also known, is a fast-food chicken restaurant that started in the US but has quickly built a reputation as an up-and-coming restaurant in the UK.
You can find Slim Chickens in the Upper Qube of the Metrocentre, Gateshead.
What can you expect when you visit?
When you visit Slims you can expect lots and lots of chicken in a relaxed and casual atmosphere that all diners can enjoy!
Roof Thirty Nine
What is Roof Thirty Nine?
Roof Thirty Nine is another of Newcastle's newest rooftop restaurants.
Roof Thirty Nine is located on the top of Fenwicks on Northumberland street.
Roof Thirty Nine first opened at the end of May.
What can you expect when you visit?
At Roof Thirty Nine you can enjoy a morning coffee, a lunch break when shopping, a luxury evening meal or afternoon cocktails.
No matter the time of day this unique rooftop restaurant can be enjoyed.
You can also expect to experience the very best of British summer time, from a menu that uses fragrant herbs and flowers to delicious cocktails made with homegrown botanicals.
One to look forward to - Long Friday
From the people who brought you Ouseburn's Cook House comes their sister restaurant Long Friday.
Anna Hedworth is set to open Long Friday, a cosy Neighbourhood venue, perfect for when you want a chill night with great drinks and dining.
All though the Jesmond venue is still in the process of renovation we for one can't wait to see Long Friday come to life and if you too want to stay updated with the restaurants journey make sure you follow their Instagram.