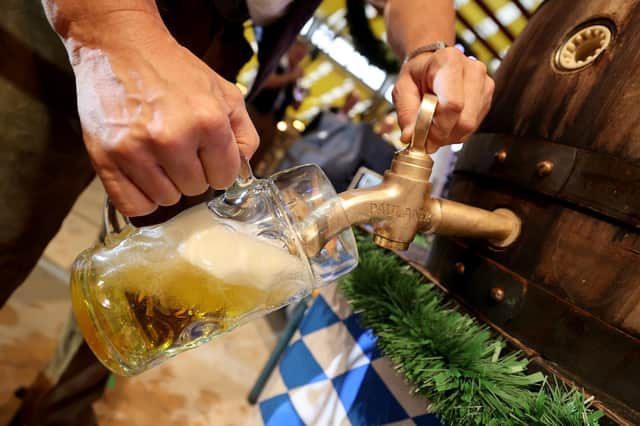 Oktoberfest is an annual carnival and beer festival held in Bavaria every year and, even though the traditions surrounding the event are rooted in Germany, but each year more events around the world celebrate the event.
With Newcastle's drinking culture well known, there is no surprise the city is hosting a series of events, and this is what locals and visitors alike can enjoy.
Newcastle's premier Oktoberfest event will happen over three weekends between Friday, October 14 and Monday, October 31. The series of days is being organised by the same group behind the Oktoberfest 2019 and 2021 events as well as the Central Park setup throughout the summer.
A 1,200 capacity beer tent will offer Bavarian beer and bratwurst while crowds will be entertained by Some of the UK's best Oompah Bavarian Party bands. Tickets for the event at the Central Park venue are currently available online.
Elsewhere, Boiler Shop on South Street will be welcoming visitors for a day of beers and sing-a-longs with the venue being completely transformed into an Oktoberfest-themed site. The event will be for one day only and tickets for it are available online now.
Further east, the team behind the Tyne Bank Brewery are offering two days of Oktoberfest activities at their Byker brewery. The site is well known for hosting gigs, markets and other social meets in their taproom and this is set up to be no different.
The brewery team are promising a series of German beers with traditional stiens, an Oompah band as well as DJs and traditional German street food including bratwurst and schnitzel. Tickets are available for either the evening of Friday, October 7 or the afternoon and evening of Saturday, October 8 and tickets are available now.
Further elsewhere there is also plenty to enjoy. Top Gateshead pub The Central is hosting its own weekend of Oktoberfest action with eight imported German beers and German street food while the Salt Market Social in North Shields is promising "three days of Barn Stomping, Stein Clinking and Lederhosen slapping" with beer, music and snacks.