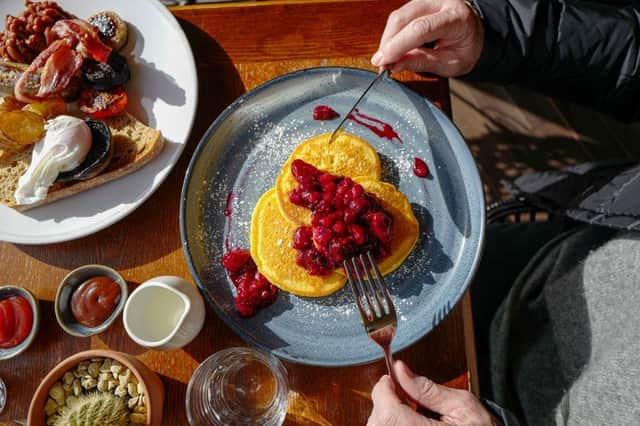 Pancake Day is a huge occasion for cafes across Tyneside every year. Shrove Tuesday offers the region's foodies a chance to try new and spectacular combinations of toppings with cafes and restaurants reaping the rewards of good flavour pairings.
The big day is tomorrow, but if you haven't decided where to go for pancakes these are some places which have caught our eye.
The Dispensary Coffee House
This small coffee shop on Heber Street in the city centre is not offering a regular menu throughout tomorrow but does have a series of vegan and gluten free pancakes as well as specials for the site. These will be Kinder Bueno, banoffee, fudge brownie and Crunchie pancakes. The cafe has said walk-ins are welcome throughout the day.
The Botanist
The restaurant chain is well known for its spectacular cocktails but in February this changes to pancakes. The brand's Eldon Square site has been offering pancakes throughout the month and will continue to do so until the final day of February.
The restaurant's specials include the all American, chocolate orange and rocky road pancakes.
Hard Rock Cafe Newcastle
The Quayside restaurant is doing pancake day with a twist this year and will be hosting a pop-punk pancake party from 5pm until 8pm on Tuesday evening. Genre specialist DJs will be providing the anthems while the restaurant is promising some top pancakes. The evening will see the site's main menu still available with pancake and a pint deals also available. Booking is recommended.
Jam Jar
Up in Jesmond, Jam Jar will also be offering top quality pancakes between 12 noon and 9:30pm, although the site are recommending anyone wanting to eat there should try and book in advance. Options include bacon, banana, baby Guiness of Baileys whipped cream and Maltesers, strawberries and nutella pancakes.
Societe Cafe Bar
The independent Grey Street cafe may not be doing anything special for pancake day this year, but the site's breakfast pancakes may be a budget option. For £5.50 the cafe offers pancakes with berries, maple syrup and squirty cream every day of the week.