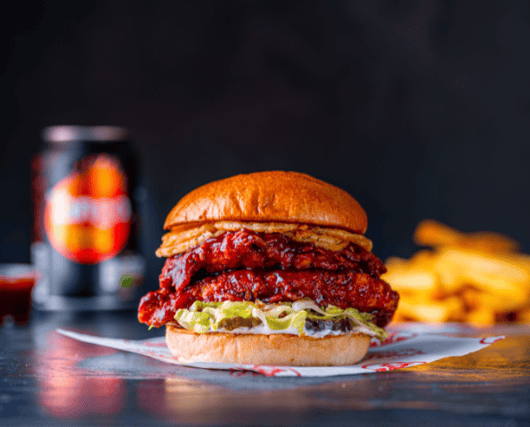 The chain's first North East Slim branch will open on August 19.
US-born chicken brand, Slim Chickens, or Slims as it is affectionately known, was created by Tom Gordon and Greg Smart who would test chicken recipes in their garage before opening the first Slim Chickens in Fayetteville, Arkansas, in 2003.
Gordon and Smart were determined to create magnificent, freshly cooked chicken, fast and over a decade later the brand has opened more than 100 restaurants in the US and 14 in the UK.
A look into the new restaurant:
Located in the Upper Qube of Metrocentre, the new Slims can seat over 100 diners and the team is dedicated to bringing you good old Southern Hospitality.
Food is guaranteed to be served to your table in less than 10 minutes and whilst you wait there will be BT Sport, US sports, Premier League and Champions League shown to keep you entertained.
Slims are passionate about creating "a relaxed, casual but memorable experience for all diners and aim to bring a sense of community to each of their stores", they say.
Slims, is quickly building a reputation as an up-and-coming restaurant in the UK and is already famous for their chicken tenders and Buttermilk-marinated chicken.
They also offer a wide selection of fresh chicken sandwiches, wings, salads and wraps as well as sides such as fried pickles and mac'n'cheese.
Alongside all these dishes is a huge range of 15 dipping sauces, including Slim's signature sauces, Blue Cheese, Ranch, Honey BBQ, Sriracha Garlic and the fiery Inferno – with serious heat!
Also on offer are a range of hand-spun milkshakes in flavours such as Oreo, popcorn and caramel.
The restaurant has its own IPA and serves up unique cocktails like the Corn Star Martini and Whiskey Smash.