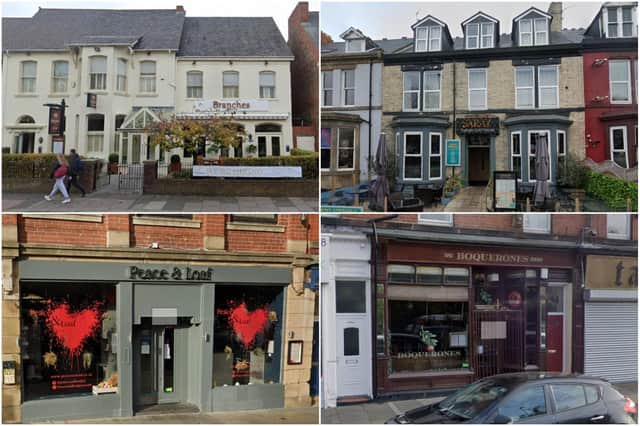 Are you and your significant other not sure where to go out this Valentine's Day? Look no further. We've taken to Tripadvisor to check out the top rated romantic restaurants in and around Newcastle according to their users.
Sat on Jesmond's main Osborne Road, Branches promises a "contemporary elegant dining experience" and look to get the best ingredients from across the UK to ensure diners get the best experience to the north of the City Centre.
With an impressively varied menu and hugely stylish decor, Branches has a full five out of five rating from 925 Tripadvisor reviews, and tables can be booked in advance online.
2: Saray Turkish Grill House, Jesmond
Staying nearby to Branches, Saray Grill House is also on Osborne Road and is a top local spot for anything Turkish. The restaurant offer everything from seafood and barbecue meals to cold or warm small bites and a full set of vegetarian options.
The restaurant wear their influence on their sleeve with modern takes on Turkish inspired decoration throughout in addition to offering a takeaway service for those who can't spare an evening out. Saray has a five out of five rating from 693 reviews.
3. Boquerones Tapas and Cocktails, Heaton
This small, quirky restaurant in Heaton gives an authentic Spanish flavour to a night in addition to some fantastic deals on food and drink. Diners can order three tapas bowls for £13.50 with two cocktails costing the same from Monday – Thursday in addition to a deal offering three tapas bowls, a glass of Sangria or a bottle of San Miguel and churros for £25.
The charming little eatery is a Heaton favourite and has been given full marks on Tripadvisor from 303 reviews.
4: Peace and Loaf, Jesmond
Having opened in 2013, Peace and Loaf is now a hugely successful restaurant thanks to Masterchef: The Professionals competitor Dave Coulson.
The head chef's experience has allowed him to create a hugely impressive duo of ever-changing menus full of locally sourced ingredients – one meat based and one for vegetarians and vegans.
The restaurant has been given a 4.5 rating on tripadvisor from a stunning 1,607 reviews.
Another Jesmond option, Mascalzone is a family run restaurant with a focus on food from around the Mediterranean. In addition to a vast, hugely impressive menu, the site also has a full Valentine's Day menu which is perfect for sharing with two platters or, for those unwilling to give food to their other half, a vegetable lasagna. This is set to cost £35 per person.
The restaurant has a full five star rating from 744 reviews on Tripadvisor.
Back in the heart of the City Centre is Topolino, an Italian restaurant with plenty of heart on Dean Street. Their menu is a perfect mix of Mediterranean and Italian dishes for everyone at very competitive prices, and this is what has given them a five out of five rating on Tripadvisor from 331 reviews.