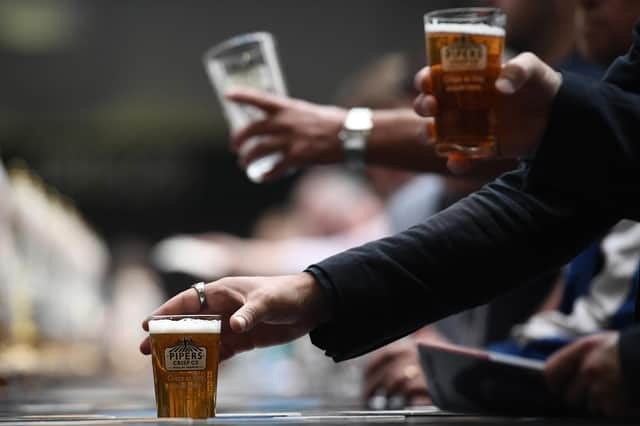 Photo by Carl Court/Getty Images
Newcastle is well known for its drinking scene, and while trebles, shots and spirits are seen as part of a quintessential night on the Toon, Tyneside also has plenty of rel ale options across the city.
These are the best pubs and bars across Newcastle which sell real ale according to Google reviews.
A stunning micropub situated on Old Eldon Square, The Wobbly Duck is an understated hotspot for alternative beers in the city centre. The bar has a constant rotation of brews on tap and also hosts live music on weekends.
The bar has a five star review from 33 Google reviews.
2: Flash House Brewing Co
Receiving a full five star rating from 30 reviews, this North Tyneside bar is rated as the second best place for real ale in the region. Initially just a brewing company, a taproom was introduced to the site in 2016 for the brewery to sell their own beers in a bar environment.
3: 2Knives Bar and Kitchen
Another bar with a five star review from 30 reviews, 2Knives can be found in Byker and, on top of a small but impressive menu, sell a series of fantastic beers from across the world including the USA, UK and Germany.
This bar can be found a short walk from the Metrocentre and has a remarkable range of European beers in addition to a wide selection of gins. With four real ale hand pulls at any one time, it is no surprise this bar has a five star rating from 27 online reviews.
With 55 reviews making a 4.9 star overall rating, The Old Coal Yard is the fifth best bar with real ale available in Newcastle according to Google. The NE6 venue is only open over the weekends but has some stunning beers available.
Sat next to Blaydon Shopping Centre is Firebrick Brewery and the associated shop. The brewery produce 16 beer brands which are focused on local topics and has a 4.9 rating from 34 reviews.