Wetherspoons Tax Equality Day 2022: Why is the pub chain are offering cheaper drinks and which Newcastle pubs are dropping prices?
The popular pub chain are cutting prices for one day and here's all you need to know.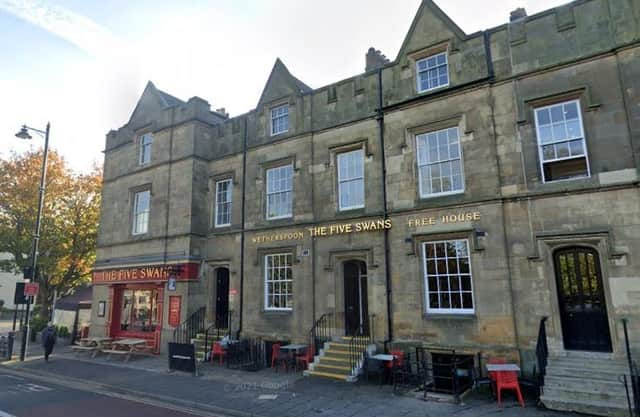 All Wetherspoons pubs across England, Scotland, Wales and Northern Ireland are set to cut the price of food and drink by 7.5% as part of the pub chain's Tax Equality Day.
Pubs across England, including all the company's sites across the North East, will be reducing the cost of all food and drink offerings on Thursday, September 15 as a way to promote a permanent VAT reduction on the hospitality industry.
In Scotland, prices will be reduced on meals and non-alcoholic drinks only due to licensing restrictions.
The company's Tax Equality day also ran in 2020 and 2021.
Why is Wetherspoons reducing prices for one day?
All food and drink in pubs is subject to 20% VAT. In comparison, supermarkets pay no VAT on food and can use that saving to offer alcohol at a discounted price.
In a statement about the day, Wetherspoons chairman, Tim Martin said: "Taxes should be fair and equitable. It doesn't make sense for the hospitality industry to subsidise supermarkets.
"However, it is unfair that supermarkets pay zero VAT on food, but pubs and restaurants pay 20 per cent. Pubs have been under fantastic pressure for decades due to the tax disadvantages that they have with supermarkets. Customers in our pubs will find the price of their food and drink will be lower than normal on Tax Equality Day."
The 7.5% reduction means, for example, a customer ordering something which usually costs £10 will only need to pay £9.25 for the duration of the day. The deal covers all food options as well as alcoholic and non-alcoholic drinks.
Which Wetherspoons pubs will be reducing costs for the company's Tax Equality Day?
All Wetherspoons pubs in England, Wales, Scotland and Northern Ireland will be offering reduced costs throughout the day including the following pubs including the following in Newcastle:
The Five Swans, St Mary's Place
The Mile Castle, Westgate Road
The Keel Row, The Gate Cinema Complex
The High Main, Shields Road
The Job Bulman, St Nicholas Avenue