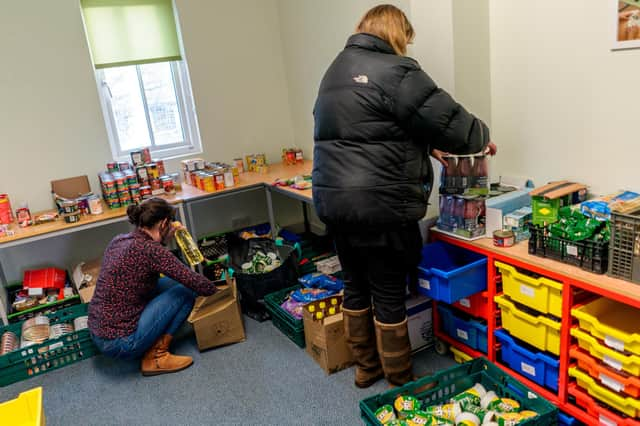 As of 2021, around 2.5 million people across the UK need foodbanks in order to eat, but what can be done to support these vital sites in and around Newcastle?
In addition to online links for those who are able to give financial support through online donations, there are a series of spots across Newcastle where people can leave food to be picked up by foodbanks.
According to the Trussell Trust, the umbrella charity which assist with the running of foodbanks across the country, over 90% of the food distributed by foodbanks is donated by the public, so support for these sites is vital.
Following the disbandment of Newcastle East End foodbank, the West End Foodbank now covers the majority of the region.
Those wanting to give food directly to the foodbank can do so by attending the Benwell Foodbank Centre off Whickham View. This is open from Monday to Friday between 9:30am and 4:00pm.
The types of food needed by the foodbank is dependant on what they are already receiving in high quantities. An updated list of what is needed can always be found on their website.
Across the city there are a series of supermarkets which accept food donations, with three only accepting food which has been bought in-store. These are:
Tesco Extra, Kingston Park, NE3 2FP
Tesco Extra, North Shields, NE29 7UJ
Every other supermarket where members of the public can give food to local food banks are:
Waitrose, Ponteland, NE20 9NH
Sainsbury's, Throckley, NE15 9AF
Sainsbury's, Gosforth Shopping Centre, NE3 1JZ
Morrisons, Killingworth, NE12 6YT
Morrisons, Cowgate, NE4 9SZ
Morrisons, West Denton, NE5 2RA