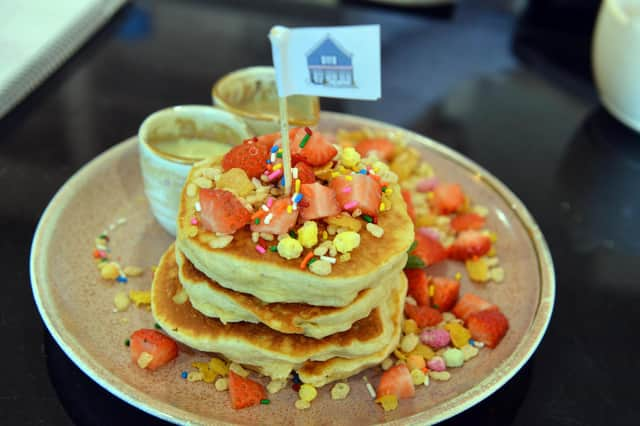 Pancake Day is on March 1 and celebrates the start of Lent.
Pancake Day is on the horizon, and Newcastle residents have plenty of options for where to go this year after Coronavirus restrictions limited the festivities last year.
But if you still aren't sure on where to get your dose of tasty desert this year, these are our picks for places to go across Newcastle.
One of the most popular bars in Newcastle's City Centre, The Botanist also offers a range of food options including a very special option for Pancake Day.
The company's famous 'hanging kebab' pancake option has two variations – chocolate brownie and strawberry and marshmallows – which are set to hang from a hook in the same way as kebabs above a side of either lemon dripping sauce and candy floss or chocolate sauce and ice cream.
The special option is available for three days, starting on February 28 and running until Wednesday March 2.
Over in Ouseburn, the Tyne Bar is set to also offer pancakes to customers this Pancake Day with both sweet and savoury options available.
The pub is known for its beer selection and proximity to the Tyne, but on March 1 will be flipping pancakes with four options – spicy ham and cheese; chicken, cream cheese & spinach; vegan creamy garlic mushroom for those who want a savoury snack and Nutella or classic lemon and sugar for anyone wanting a sweet treat.
Prices are £6.95 for a set of savoury pancakes while the sweet options cost £3.50.
Despite offering pancakes and crepes all year round, the start of lent offers Crepeaffaire in Eldon Square a chance to show off what they can do, and this year they are offering a full menu between 9:00am and 9:00pm. The shop also sell DIY pancake kits for those wanting to make their treats from home.
Jesmond's Jam Jar is a Newcastle favourite and this year they're offering a full menu for one day only. Their Pancake Day options cost £7.50 and include regular flavours such as Nutella and Cream alongside some new, interesting takes on tradition just as Jammy Dodgers, raspberry jam and white chocolate sauce.