Garden and greenhouse tips for winter planters
Gardening Experts have put together top tips for those wanting to progress with planting plans.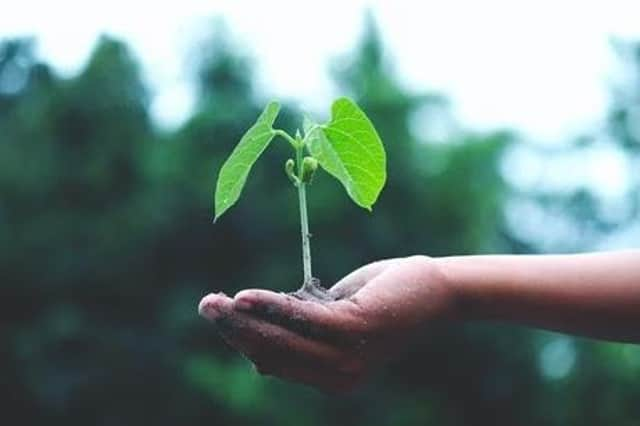 January is a quiet month for planting in the garden but a busy one for those with greenhouses or sunny windowsills to experiment with.
Bare root fruit trees can go directly in the garden while, in the greenhouse, gardeners can start sowing vegetables, salad fruit and veg as well as flowers including sweet peas, geraniums and begonias.
Bare root fruit trees are dormant during winter so January is a good month to plant them.
Ideally plant in a spot with full sun and plenty of room for branches to grow.
Ensure your soil, if it isn't waterlogged or frozen, is well prepared before you plant.
This will give your tree the best chance of success.
Like fruit trees, bare root roses are dormant during winter.
Plant in a large enough spot with plenty of sunshine and away from plants, like trees and hedges which could take over.
Broad beans are among the easiest vegetables to grow.
Plant each seed in a deep pot and water regularly.
They should be ready to plant in six weeks.
Sow cabbage and cauliflower seeds in the greenhouse for an early crop.
Simply place the seeds in a seed tray and water regularly.
These can be hardened and set out in spring.
Geraniums, Sweet Peas and Begonias are among the seeds to sow in the greenhouse now ready for beautiful blooms later in the year.
These can all be sown in seed trays and placed in the greenhouse.
If you have a sunny windowsill now is a good time to plant seeds and leave them on your windowsill to grow.
The winter sun is strong enough to bring these to life.
Basil is one of the easiest herbs to grow so if you're a garden novice, this is a good place to start.
If you want to inject some instant colour into your garden, it's not too late to add in some winter bedding plants.
Pansies and cyclamen are a good choice for interest and colour, advise GardeningExpress.co.uk experts.