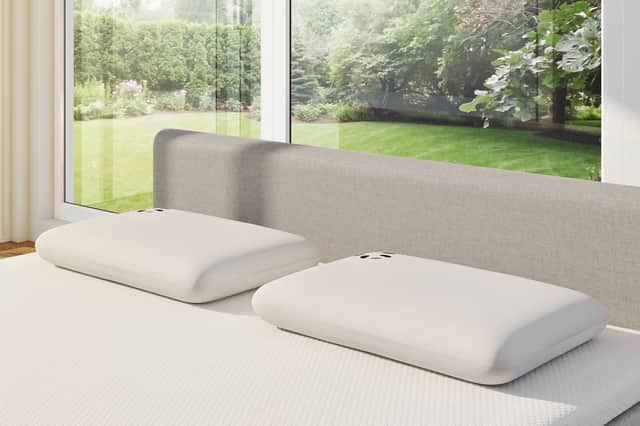 We spend a third of our lives in bed, but our beds can play host to a range of nasties including dust mites and mould spores, which are bad news for allergy sufferers and asthmatics.
Bamboo fabric is naturally antibacterial, helping it to repel microorganisms and parasites like mites and even bed bugs, plus its in-built antimicrobial enzyme naturally deters the harmful bacteria known to irritate sensitive skin and cause unpleasant odours. It is also hypoallergenic, making bamboo bedding the ideal choice for eczema sufferers too.
Asthma affects more than 300 million people worldwide - including over 8 million people, or approximately 12% of the population, here in the UK.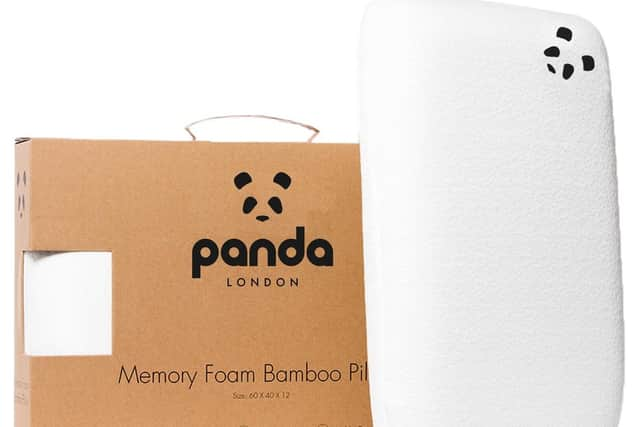 If you're looking for the best quality natural bedding that's gentle on your body and also on the planet, Panda London's range combines the softest bamboo bedding with the coolest designs and cutting-edge tech for an eco-friendly range that doesn't cost the earth.
Incredibly soft and luxurious-feeling, this 100 per cent bamboo bedding has a 300 thread count – but the nature of the fabric helps this feel like a 1,200 thread count in other materials like cotton.
It is sumptuous and luxurious to the touch, but also surprisingly long-lasting as the strong silky fibres get softer and softer with every wash.
Their fantastic bamboo homeware products include 100 per cent bamboo bedding, towels, mattress toppers, duvets and memory foam bamboo pillows.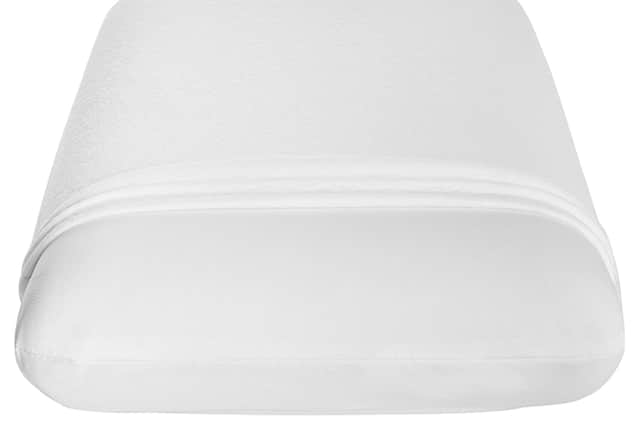 Award-winning and naturally antibacterial
Asthma sufferers looking to sleep better can improve their bedroom and sleeping position with Panda London's award-winning and naturally antibacterial bamboo pillow.
This memory foam pillow has been designed to ensure the ultimate comfort in bed, offering great support for your head and aligning your neck and spine to improve sleep. And because it comes with a removable bamboo pillow cover, it feels as soft as a feather while wicking away moisture and encouraging airflow to keep you naturally cooler. Each Panda London pillow is made up of three layers of visco memory foam, which use the latest memory foam gel to contour your neck and shoulders and relieve pressure points and keep you cool at night.
Asthma sufferers can sleep easier knowing that all products are made from certified organic bamboo grown and produced without any harmful chemicals – meeting the highest standards throughout the manufacturing process.
Panda London are so confident you will love their products, they offer a 10-year guarantee. This allows you to sleep in confidence that your pillow will stay supportive and comfortable for a decade and beyond.
Not content with their award-winning bamboo pillow (which was named Best Eco-Friendly Pillow in the Best UK Mattress awards in 2021 as well as Best Pillow Overall in the 2020 Mattress Guide), Panda London are set to launch a new bamboo pillow for an even sounder sleep so watch this space!
Bamboo is the world's fastest-growing plant - growing up to three feet a day - but only needs one-third as much water as cotton, plus it releases 30 percent more oxygen than hardwood trees. Bamboo products can be washed at low temperatures and dry rapidly without the need for fabric softeners or ironing, making them a low-energy option too.
In fact, Panda London are working as hard as they can to reduce the environmental impact at every stage of their products' lifecycles, from the forest to your front door. So far, they have protected more than 567,930 trees, removing almost 205,000 tonnes of CO₂ from the atmosphere – the equivalent to taking 123,654 cars off the road.
See all the bamboo bedding products in Panda London's range at mypandalife.com