Where to find North East art at Newcastle gallery
It is "Newcastle's best kept secret" – a collection of thousands of artworks all in one place to celebrate the talent, landscape and stories of the North East. The North East Art Collective gallery is the home of North East art, with pieces from as little as £1 right up to £13,000.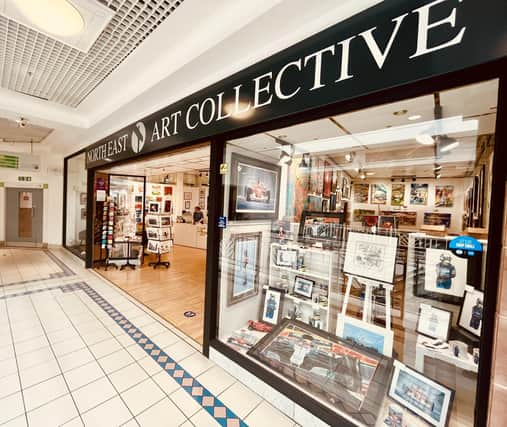 Walk through the doors of North East Art Collective gallery on the upper level of Eldon Garden Shopping Centre in Newcastle and you will see an Aladdin's Cave of more than 2,000 works hanging on the walls.
You will be surprised to discover a 'Tardis' of ten rooms to explore inside, offering everything from posters, cards and mugs to unique paintings for collectors, all capturing the essence of life in the North East.
Gallery manager Gabby Morris says: "We might be tucked away but there are more than 2,000 works hanging on the walls, from landscapes to modern art – we really are Newcastle's best kept secret. We sell local art to local people, we are 100 per cent North East."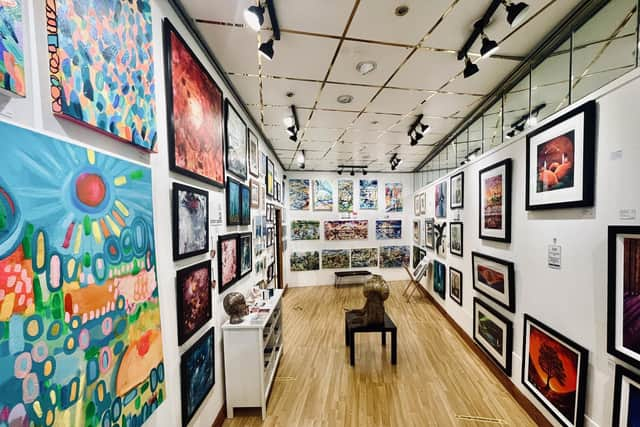 The independent gallery has been supporting the quality work of local artists for more than a decade. Their talent shines from every wall as you explore 10 impressive rooms of artwork, which are themed for the best customer experience.
If you are looking for sports art, including Formula One, Newcastle United FC and even Sunderland AFC, you will find it all in one place. Or across the corridor, find classical, more traditional art showing for example Peter Davidson's street scenes of life growing up in the North East.
Animal pictures can be found in a separate room, with everything from Highland cattle to bumblebees. Or see puffins and floral prints, including the delicate designs of Angela Read, in the art prints room.
The art of well-known radio presenter Alfie Joey, including his insight into life in the mines, can be seen alongside fellow artists' watercolours.
A coastal room shows some of the beautiful scenery of the North East. Find a favourite view of Sycamore Gap or Bamburgh Castle, or a print of St James' Park or the Stadium of Light, there is something for everyone.
For more quirky tastes, there is futuristic Star Trek art and even a rollerskating zombie! A glass room also displays ceramics and hand-painted vases. Or if fairy tales and mythical stories are more your style, there's a room for that as well.
Not on the high street to suit all styles and budgets
Gabby explains: "We offer a unique 'not on the high street' presence. We are the essence of art, culture and luxury, but unlike most we do not pick our artists for their names and monetary values; we select them based on their talent. Our standards are high, and quality is even higher. The artworks are priced to be available to all budgets, meaning they make the perfect leaving gift, wedding or birthday present or simply brighten up a room at home."
Looking for gifts? Browse the selection in the corridors, from mugs and coasters to lampshades and bags – all with North East artwork printed on them.
The gallery started with 40 artists, which has now grown to 150 of the North East's most recognised talents.
Along the gallery's journey they have not gone unnoticed. In 2014 they were named one of the UK's Top 100 Small Businesses, leading to a visit to Downing Street, with the help of some other great local businesses. In the last four years they have worked with a number of local charities and have run events for them within the gallery, raising in excess of £20,000.
Gabby adds: "Our ongoing aim is to keep harnessing our fantastic local talent enabling our customers to own some of these amazing works of art. As well as visiting our new online store, why not call in to say hello. You will be amazed at the selection of art on offer."
Call in to browse and get a discount
Take a look for yourself and call in to the gallery in the shopping centre at 45 Eldon Garden, City Centre, Newcastle Upon Tyne NE1 7RA. The gallery is open from 9am-6pm Monday to Saturday and 11am -5pm on a Sunday. Why not quote 'Newcastle World' for a discount when you visit!