Nothing screams Autumn more than a Pumpkin Spiced Latte. The hype for pumpkin scented/flavoured things began a good few years ago, but it shows no signs of slowing down.
Many Autumn lovers class the release of Pumpkin Spiced products as the confirmation of Autumn, even if it's only August!
Greggs surprised us all when they announced the launch of their Pumpkin Spiced Latte, which arrived in Greggs all over the country yesterday, August 26.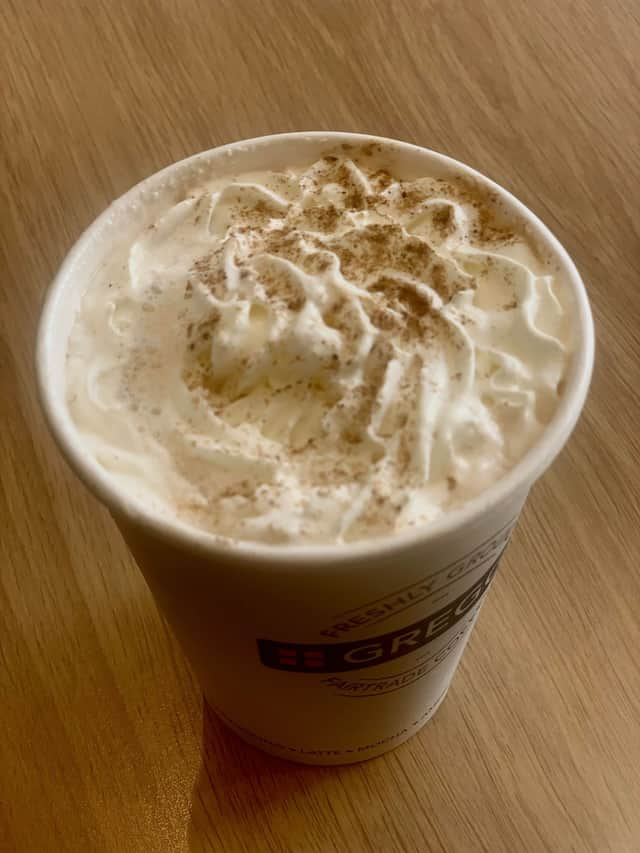 I am obsessed with both coffee and Autumn vibes (I'm counting down the days til the new Hocus Pocus movie comes on Disney+), therefore I had to go down to my nearest Greggs and grab one!
Well, it turns out the Greggs PSL is even better than I remembered. They've either changed it slightly or I had just forgotten how amazing it was.
Bursting with pumpkin flavour, topped with cream and cinnamon it makes for a delicious autumnal coffee. The coffee itself isn't overly prominent, as with it being a latte there is more milk than there is coffee. This makes it an ideal drink for those not a huge fan of strong coffee but who fancy a warm autumnal beverage.