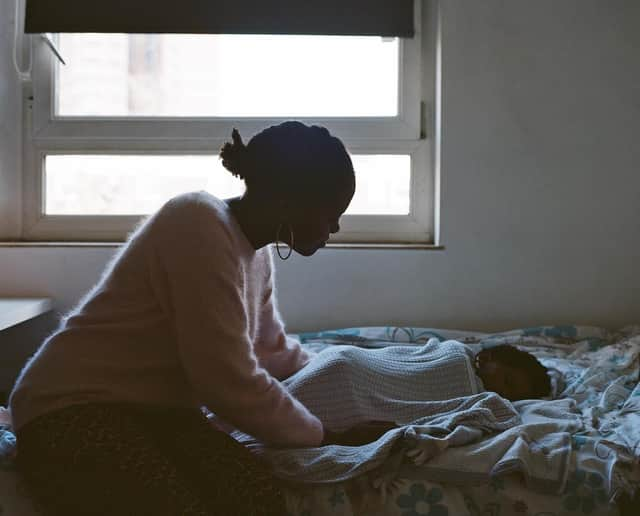 People in the North East are among the most welcoming and generous in the country – but in Newcastle right now, some of the most vulnerable members of society are facing a harsh winter and an uncertain fate and desperately need your help.
Few people living here know that the North East is home to dozens of victims of torture. Often struggling with mental and physical health problems linked to their torture, survivors are prohibited from working while their claims for asylum are processed and are forced to live on just £39.63 a week. Of course, the rise in the cost of living is only adding to their issues.
Of the nearly 200,000 refugees and asylum seekers living in the UK, it is estimated that around a quarter may have been tortured in the countries they came from. Survivors of torture experience a range of psychological problems including depression, anxiety and post-traumatic stress, all of which can be debilitating. About 80 per cent of the clients helped by the charity Freedom from Torture experience restricted movement, chronic pain and disabilities.
Freedom from Torture's Newcastle centre is the only dedicated torture treatment centre in the North East. This Christmas, the charity is asking for donations to help support survivors in your area. Just £20 would pay for a month's phone credit so they could access remote therapy; a £25 donation could pay for an interpreter for a therapy session; for £30 someone could get a one-hour pain self-management session and if you could spare £40 it would mean essential things like food and toiletries could be provided for a destitute survivor.
About Freedom from Torture
Founded on 24 December, 1985, Freedom from Torture was set up to help those who have fled torture and come to the UK and is the only national charity specifically dedicated to the care, protection and rehabilitation of torture survivors. It supports about 700 people - adults, children and young people – refugees and asylum seekers from countries affected by conflict – annually in its treatment centres in Newcastle, Glasgow, Birmingham, London and Manchester.
With over three decades of experience in working with torture survivors and a proven track-record of providing excellent, high-quality therapeutic support, Freedom from Torture have delivered significant success rates in rehabilitation and helped their clients to integrate into their new communities, building new lives and contributing to society.
Freedom from Torture offers treatment programmes to help survivors overcome their trauma, improve their mental health and wellbeing and rediscover purpose and direction. NHS services do not provide specialist treatment for torture survivors and any treatments available are often too limited in timeframe and scope to be effective. It's hard for survivors to even access the help that is there.
In contrast, Freedom from Torture provide a holistic package of care to help survivors rehabilitate and rebuild their lives. This includes individual, family and group therapy, as well as group therapy activities – such as gardening and baking, pain management, welfare and legal advice and Medico-Legal Reports which provide evidence of torture to put before asylum decision-making bodies.
Freedom from Torture's centre in Newcastle is the only dedicated torture treatment centre in the North East. Your support could provide a lifeline for torture survivors struggling to cope with their mental and physical health, further exacerbated by the ever-increasing cost of living. Your donation could help them make it through the winter and look forward with hope to a brighter future.