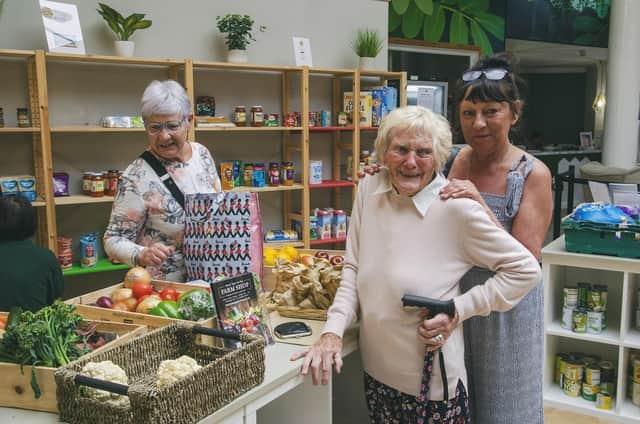 A North Tyneside community development charity has benefitted from a much-needed boost in funding to help local residents struggling with the rising cost of living.
Cedarwood Trust in Meadow Well, North Shields, received a grant from Karbon Homes' 'Winter Wellbeing' fund, designed to enable organisations that provide food, hygiene and basic household supplies to continue their work and reach more people through the winter months.
The £300 grant from the fund has supported the charity's Winter Value project, which helps local families around North Shields get essential food provisions.
Joanne Scorer from Cedarwood Trust, said: "The financial struggle usually peaks during the cold weather and, with increased energy bills, it's hard for people, money just doesn't go as far as it used to.
"Within our Nourish Store here at Cedarwood, with the support of the Karbon Homes grant, we were able to give our customers even more value for their £4 shop.
"Usually, our customers walk away with a basket worth around £16, however we were able to increase this to more than £20. Our customers really appreciated the additional items at no extra cost, and the initiative was a massive success."
Cedarwood Trust is one of 29 projects from across the region that was awarded grants of up to £3,000 from the £30,000 fund.
Karbon Homes also partnered with The Bread and Butter Thing, helping fund a number of new hubs for the mobile food club across the North East, offering regular, affordable provisions of food and toiletries for people in low-income households.