National Curry Week is almost upon us, where people in Newcastle can celebrate and appreciate one of the most loved cuisines in the UK.
Curry was first introduced in the UK in the early 1800's, but Indian restaurants had a massive boom in the 1960s and 70s.
A study from Baking Bar in 2021 revealed that the Tikka Masala was Britain's favourite curry, closely followed by the Korma.
Here are the top five best places for curry in Newcastle, according to Tripadvisor reviews.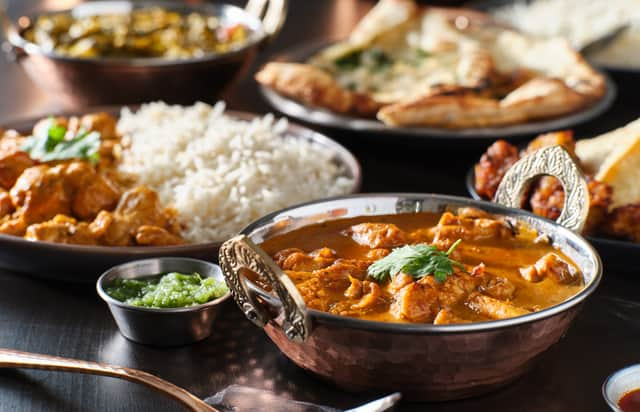 Simla Restaurant
39 Side, Newcastle upon Tyne NE1 3JE
With a perfect five star rating on Tripadvisor from over 2,500 reviews, Simla is described as a 'Stylish destination for updated Indian cuisine'.
One review left in September 2022 says "my boyfriend and I have been coming here for 5 years now, the best Indian food and by far the best service you will get in Newcastle !!! I recommend the mustard salmon - amazing".
Yathai
24 Scotswood Rd, Newcastle upon Tyne NE4 7JB
Serving staples such as Massaman curry, Yathai has a perfect five star rating from 71 reviews.
One review from September 2022 says "Food is fresh, full of flavour, easy to order, deliveries on time. Would highly recommend. Something different from your average take away"
My Delhi Newcastle Indian Restaurant
87A Clayton St, Newcastle upon Tyne NE1 5PY
With a 4.5 star rating from over 300 reviews, this restaurant ranks at 38 from 846 restaurants registered on Tripadvisor in Newcastle.
One review left in mid-September says: "Best food and service I have received at an Indian restaurant and definitely my favourite in Newcastle. All the food was delicious and great portion sizes. The manager was hands on and clearly has a passion for the restaurant, coming and making sure everything was okay with our food"
Rani Indian restaurant
RANI, 2 Queen St, Newcastle upon Tyne NE1 3UG
With a five star rating on Tripadvisor, Rani is a good opinion for anyone, and ranks at 15 on all restaurants in Newcastle.
One review on Tripadvisor says: "Dined here last night the food was fantastic, shout out to the green chilli chicken, it's a dish for the ones who can handle their chillies. It was loaded with flavours and the chillies really caught me out towards the end."
Snackwallah
Unit 31-33, Grainger Market, Grainger St, Newcastle upon Tyne NE1 5QG
With yet another perfect five star rating from over 200 reviews, and ranks at number one of 190 Quick Bites in Newcastle upon Tyne.
One review says: "Really authentic taste of Indian street food. Quick service and everything on the menu that we ordered tasted just fab!! Highly recommend this place if you are looking for authentic indian flavors"