According to Policybee, there are around 46,000 hair and beauty businesses operating in the UK as of 2021, which was a three percent rise on the previous year. With so much choice out there, deciding which salon to put your faith in might feel like a bit of a minefield.
To help whittle down the field, according to Google, there are only two hairdressers in Newcastle with a perfect five star rating along with several others boasting 4.8 and 4.9 out of five.
While getting your locks done in the midst of a harsh winter might seem like a fruitless task, , if you're just looking for any excuse to allow yourself a pamper - then you're in luck.
According to Almanac.com, in the coming weeks, there are specific days you should cut hair to encourage growth - based on the Moon's sign. The next one is Sunday (January 29) but if that's a little short notice, February 24 is the next opportunity.
So, whether you need a complete restyle, or just a quick trim, Newcastle has you covered. Here are the best rated hairdressers in the city , according to Google reviews.
Top 7 hairdressers in Newcastle according to Google
Ginger Green Hairdressing
Where: Higham Pl, Newcastle upon Tyne NE1 8AF
What customers are saying: "The best salon I have been to. Being brown, I was worried about the hair colour that would suit me. But this is the best salon you can go to in Newcastle if you are brown.
"Rusti was very helpful and supportive during my consultation. Chris gave me a proper idea about what would be best for my hair. He did a fabulous job and even offered a free session with him in case I would like to tone down the colour.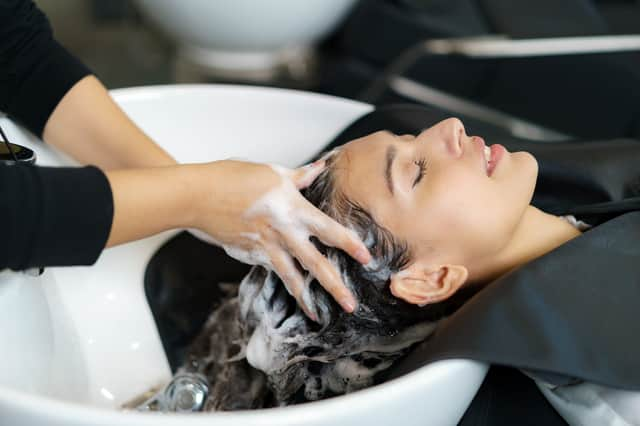 "But I loved it so much and didn't go back for the free session (imagine how happy I am with the colour). I am definitely going back there."
Urban Image
Where: Saville Chambers, 7 North St, Newcastle upon Tyne NE1 8DF
What customers are saying: "Had my hair cut by Cally and the whole experience was wonderful. Every member of staff is delightful and there's a lovely friendly atmosphere in the salon. Actually enjoyed having my hair cut rather than just waiting for it to be finished. Thank you!"
Hair mechanics
Where: 57-58 Thornton St, Newcastle upon Tyne NE1 4AW
What customers are saying:"Wouldn't go anywhere else. All the staff make you feel welcomed and comfortable from arrival. Staff are very talented and all go above and beyond to create bespoke hair and make sure you are completely happy with the outcome.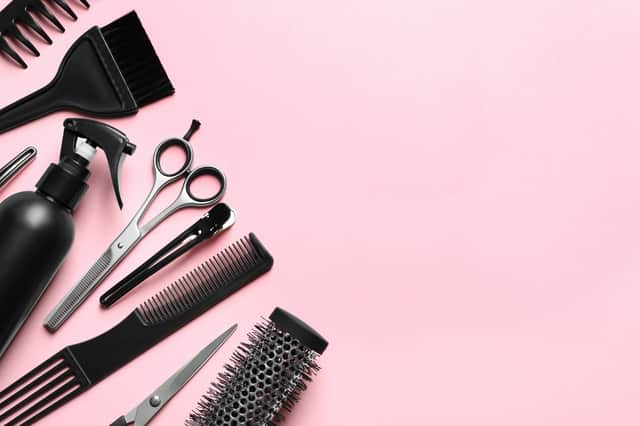 "I often get strangers complimenting me on my hair and asking where I have it done. A bonus for me as a wheelchair user, it comes as a great relief to be able to get in and out with ease as staff provide ramps with minimal fuss.
"I have recommended Hair Mechanics to many people over the years and will continue to do so. I highly recommend it!"
Sabai Hairdressing
Where: 21 Clayton St, Newcastle upon Tyne NE1 5PN
What customers are saying: "Absolutely the best salon I've been to. Emma does the most amazing colour on my hair, I always get compliments. I always leave this beautiful salon with gorgeous glossy hair.
"Emma and the rest of the staff are professional, friendly and always make you feel welcome. Won't go anywhere else, highly recommend."
Boilerhouse Ouseburn
Where: Maling Court, Ground Floor Unit 3, Union St, Newcastle upon Tyne NE2 1BP
What customers are saying: "I had a lovely experience at the Boiler House. First of all I was asked if I would like tea or coffee. Then I had a consultation of what I would like to have done.
"I explained the way that I would like my hair styled and I got exactly what I asked for. Eleanor gave me a lovely head massage which really relaxed me. The staff were all really friendly. Definitely going back."
Hair by Ruth Codinha
Where: 6, Central Station, Forth St, Newcastle upon Tyne NE1 3NZ
What customers are saying: "The experience was really good and customer service was excellent. I didn't even ask for a room divider but they got one I'm guessing due to privacy as I wear a headscarf. Very considerate. Will return back!"
The Newcastle Hair Company
Where: 49 Heaton Rd, Newcastle upon Tyne NE6 5HE
What customers are saying: "Excellent hairdressers are a great find. Recommended to any one who wants good colour and cut by three professionals . Great atmosphere too."