A famous landmark pub which turned into a coffee house in March 2022, has now joined forces with a chef from Masterchef, The Professionals.
Barista Boho, (formerly known as the old Alnwick Castle pub) is located on Saville Street in North Shields and is owned by Karen Weech, Dan Brand and Mark Vernon.
Dan Brand is an experienced barista and enthusiastic coffee-lover, therefore was the perfect person for Karen and Mark to partner with to make their coffee house a success.
The coffee shop has already earned a loyal following of coffee lovers. They also host special themed nights, including buskers, open mic comedy and jazz music. Learning opportunities are also available at Barista Boho including photography and writing workshops, and networking events with the local business community. The venue has continued to grow and show customers it is more than a coffee shop.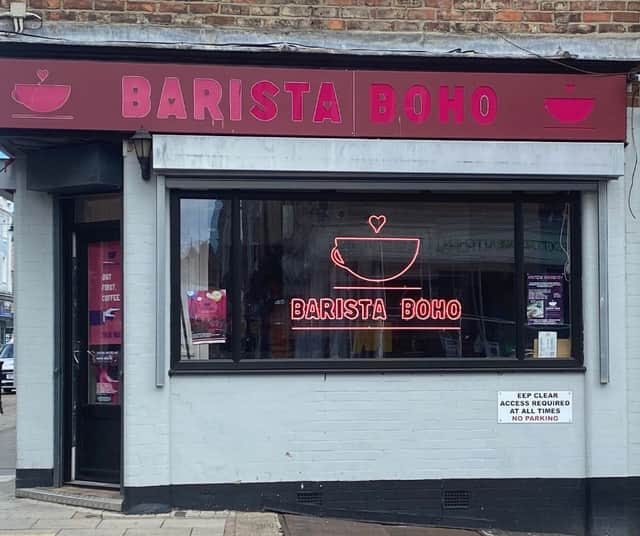 Barista Boho and the team behind it, decided to expand their business by adding an exciting concept of street food to their menu.
They have joined forces with chef Matei Baran, famous for his #PoshStreetFood menu, which serves a range of dishes including loaded fries, kebabs and steaks as well as breakfasts, deserts and Sunday lunch.
Matei currently has a venue in the Stack in Seaburn, as well as a pop-up street food van that travels around the region. He also is the author of the book Big Chef, Mini Chef which is targeted towards cooking with children. He also runs cookery workshops for children.
Now, his latest venture is collaborating with Barista Boho to serve his delicious menu to their customers - which joint-owner Karen describes as the "ideal choice".
She further said: "We're incredibly excited to welcome Chef Matei Baran and his team to Barista Boho. Our objective is to have a great place we would want to hang out in and dine in, and we're excited for our customers to check it out."
Matei Baran said of his new venture with Barista Boho: "This is another exciting time for me and my team at #PoshStreetFood, and we're very excited to be working with Karen, Dan, Mark and their team at Boho."