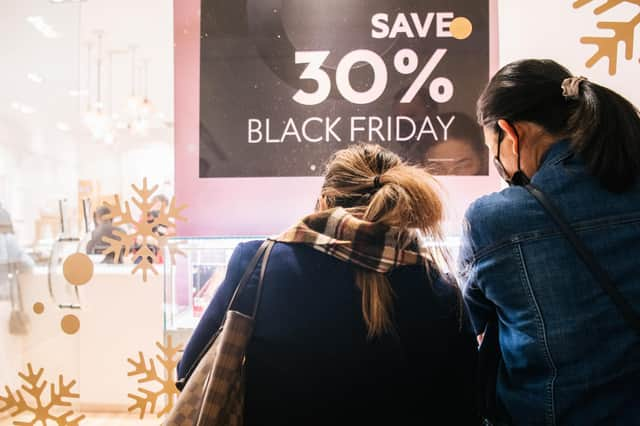 In the countdown to Christmas shoppers are always looking for ways to find gifts at cheaper prices than usual and Black Friday is a perfect way to keep gift costs down.
Since being adopted by UK retailers over the last decade or so, the two days of sales has turned into a huge date in the shopping calendar with major brands such as Amazon offering huge reductions in prices.
When is Black Friday 2022?
Black Friday each year falls on the day after Thanksgiving and will be on Friday, November 25 this year. This is due to its American roots as it was established as a way to take advantage of when the majority of the US population would be off work.
Each year it falls on the final Friday of November.
Falling on the first Monday after Black Friday, Cyber Monday is a way for companies to close out the sale period before normality resumes. Before online shopping was as popular as it is today, it was a separate set of sales only for online customers whereas Black Friday was reserved for in-person shopping.
It is now simply an extension of the sales weekend with companies coordinating their online and in-person sales.
When are Black Friday deals announced?
Most retailers will only make information on their best deals available on Black Friday or the day or two leading up to the weekend.
However, there are some retailers who extend their Black Friday deals to offer early deals for shoppers. These can sometimes be up to two weeks in advance of the weekend itself.
Which retailers will offer Black Friday deals this year?
Although the majority of shops are yet to announce their deals, some retailers have teased at reduced prices already. John Lewis are preparing for deals across their stores and online while tech shop Currys have also allowed customers to register and keep up to date which what they have planned for the weekend.