Tapas is perfect for foodies in Newcastle who just can't pick one dish to enjoy. It offers a variety of smaller dishes that never disappoint for a weekend of dining..
Newcastle is renowned for its superb selection of restaurants and eateries, especially the city's Medditeraneas scene, which offers tapas of all sorts for you to choose from.
Whether you're after Mediterranean or Latin tapas, or a British take on it all, there is a restaurant for you in the city.
Here are the five best restaurants in Newcastle to enjoy some tapas over the bank holiday weekend, all according to Tripadvisor reviews.
The best places for Tapas in Newcastle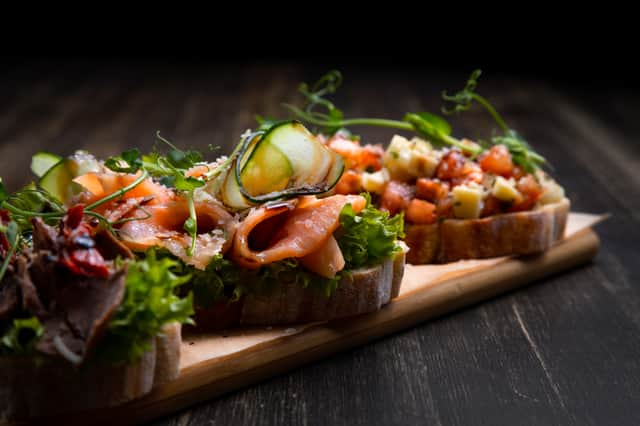 Boquerones Tapas and Cocktails
Where: 194A Heaton Road, Newcastle upon Tyne - NE6 5AP
Here is what some customers have had to say about the Tapas at Boquerones in Newcastle:
"Another amazing meal. Great selection of tapas. Tonight was the sharing feta with the most amazing baked grapes! So simple and delicious something I'm going to try at home."
"Honestly this food and service was amazing! Asif was fantastic and so friendly, as well as the management being so pleasant and attentive. We will definitely be back!"
"En serio buena comida! Really …. The best Tapas I've had in a long time …. & better than a lot in Lanzarote."
Restaurant_Review-g186394-d16966589-Reviews-Boquerones_Tapas_and_Cocktails-Newcastle_upon_Tyne_Tyne_and_Wear_England.html">Visit the Tripadvisor website for more information.
The French Quarter
Where: Arch 6 Westgate Road, Newcastle upon Tyne - NE1 1SA
Here is what some customers have had to say about the Tapas at The French Quarter in Newcastle:
"Great food and service. Loved all the dishes and the flight of wine. Hardly had room for dessert but made it happen and was not disappointed."
"Fantastic, very knowledgeable staff, great recommendations. We enjoyed everything, and we ordered the mixed share board."
"The tapas style servings were perfect with good meat, fish and veggie choices."
Las Iguanas
Where: 62-74 Grey Street, Newcastle upon Tyne - NE1 6AF
Here is what some customers have had to say about the Tapas at Las Iguanas in Newcastle:
"My go-to place whenever I'm meeting up with friends. The food, cocktails and service are always top notch. Very relaxed atmosphere in the bar area."
"Came to Las Iguanas to celebrate my son's A Level results. The food was absolutely fantastic!"
"Had a lovely anniversary meal out during restaurant week, Sioven was very attentive and even gave us a free caip board as we were celebrating, most welcome."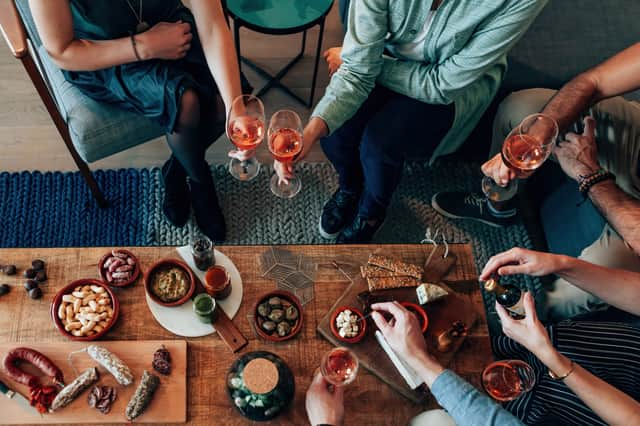 River Beat Quayside
Where: Pipwellgate, Gateshead, Newcastle - NE8 2BJ
Here is what some customers have had to say about the Tapas at River Beat Quayside in Newcastle:
"Spot on Thai tapas, fab stuff and love the atmosphere!"
"Fantastic Asian tapas and curries Vegan options!"
"Fabulous food served in a relaxed yet vibrant surroundings with great views across the river Tyne. Staff are very welcoming and attentive too."
Visit the Tripadvisor page for more information.
Fuego Mediterranean Wine Bar and Restaurant
Where: 39 Northumberland Street, Newcastle upon Tyne, NE99 1AR
Here is what some customers have had to say about the Tapas at Fuego Mediterranean Wine Bar and Restaurant in Newcastle:
"Superb attentive and efficient service. A menu to die for. Particularly good for vegetarians. Tapas dishes were to die for. "
"A little pricey for lunch but the quality of food is worth it. My favourite tapas dishes are the courgette and apple salad, meatballs, ham croquettes and the pork belly pintxos."
"Great service, good wines and the most perfect tapas. The best I've had outside Spain. Can't wait to come back."