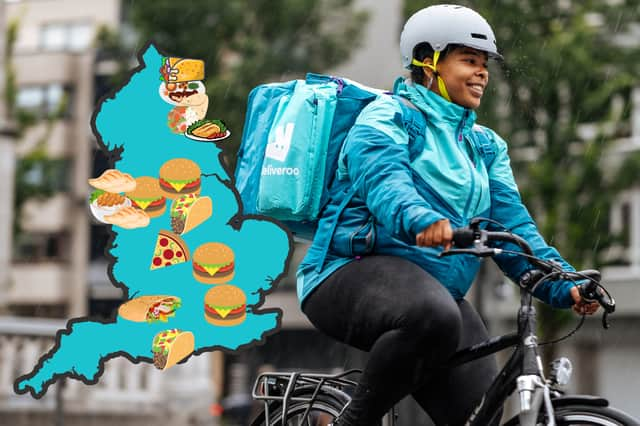 From burritos to fried chicken, pizza to roast dinners, there is no shortage of takeaway food options out there to satisfy our cravings.
But what are the most popular dishes for the people of Newcastle to get stuck into?
And how do their tastes compare to the people of traditional North East rival Sunderland compare?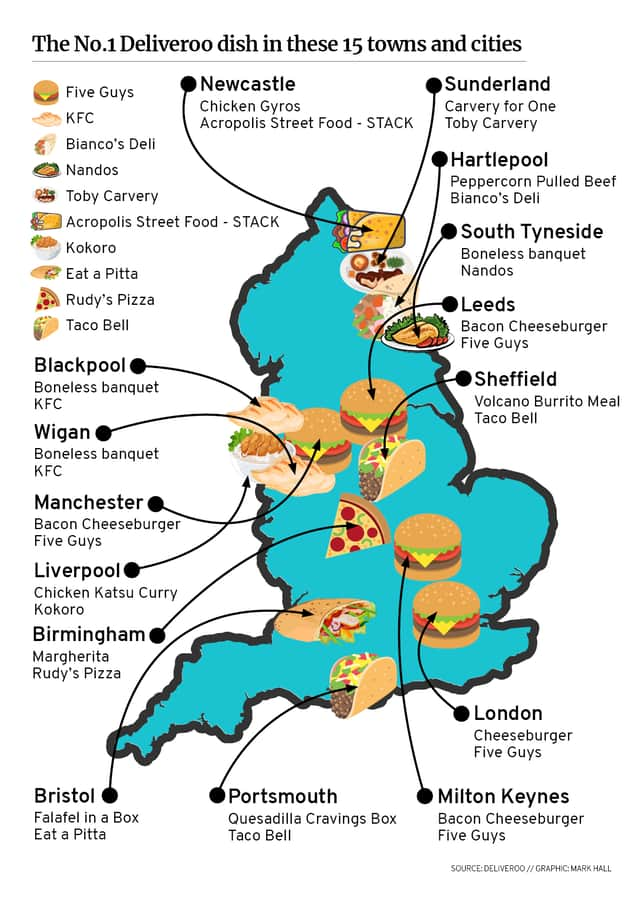 Our sister title NationalWorld obtained data from app-based fast food delivery firm Deliveroo, revealing the region's favourite takeaway dishes over the last six months.
Newcastle
City centre street food vendors lead the way north of the Tyne with the burgers, kebabs, mexican grub and oriental fare fitting broadly with national trends.
1. Chicken Gyros - Acropolis Street Food - STACK
2. Bacon Cheeseburger - Five Guys
3. Punk Up Your Pizza - Pizza Punks
4. Katsu Curry (Chicken) - Wagamama
5. Large Meal Deal for 1 ~ Build Your Own Burrito - Zapatista Burrito Bar
7. Chicken Tenders (3) With Dip - Meat:Stack
8. Grilled Chicken Burrito - Tortilla
9. Quesadilla Cravings Box - Taco Bell
10. Korean Fried Chicken - Stixs Korean Fried Chicken
Sunderland
While Geordies favoured their city centre street food vendors, there is an interesting mix when looking over what Mackems decided to opt for.
1. Carvery For One - Toby Carvery
2. Boneless Banquet - KFC
3. Chapos Loaded Burrito Wraps - Chapos Tacos
4. Chicken Shawarma Wrap - Fattoush Express
5. Large Meal (Footlong Sub + Side) - Subway
6. Pepperoni Feast - Pizza Uno
7. Strawberry Indulgence Waffle - Kaspa's (Sunderland)
9. Cheese and Tomato Pizza - Papa Johns
10. British Semi Skimmed Milk 4 Pint - Morrisons
South Tyneside
It's fair to say that it's a bit of an eclectic mix when it comes to south of the river, too - with supermarket orders again featuring, as well as some takeaway staples.
1. Boneless Banquet - KFC
2. Chicken Butterfly - Nando's
3. Bacon Double Cheese XL Meal - Burger King
5. British Fresh Semi-Skimmed Milk 4 Pints - Co-op
6. O.A.P. Small Fish and Chips - Frydays South Shields
7. 12″ Munch Box - China Cook, Westoe
8. Pizza Garlic Bread - Caesars Den - South Shields
10. Margherita - Gallo Nero