TUI has announced its biggest ever holiday programme from Newcastle International Airport for 2024 providing more choice for holiday makers in the North East. The travel company will be creating more flights than ever to 29 destinations, as well as flights to seven exclusive locations from Newcastle.
An additional aircraft will be brought to the North East's largest airport adding more travel options in 2024, including all-year round flights planned for Sal, Cape Verde and Sharm El Sheikh, Egypt. TUI will offer more flights than ever to 29 destinations in 12 countries, offering more travel options to passengers in summer 2024.
Holiday makers looking to travel out of Newcastle International Airport will see more flights to customer favourite destinations including Corfu, Tenerife and Majorca. The new increase in flights will also provide travellers in the North East with more choice and flexibility on their holiday durations.
TUI has also announced seven exclusive destinations flying from Newcastle International Airport in summer 2024 including:
Cancun (Mexico)
Enfidha (Tunisia)
Orlando-Melbourne Florida (USA)
Naples (Italy)
Hurghada (Egypt)
Sharm El Sheikh (Egypt)
Sal (Cap Verde)
Leon McQuaid, Director of Aviation Development at Newcastle International Airport said: "This is fantastic news and we are delighted that TUI has reacted to strong holiday demand from the North East of England with this significant growth and capacity investment at our Airport.
"With more TUI seats than ever before from Newcastle International Airport, this is excellent news for holiday makers who will benefit from more choice and greater holiday duration flexibility.
"TUI is a long standing and valued partner of Newcastle International Airport having served our region for 60 years. We look forward to welcoming more TUI holiday makers than ever before next year.''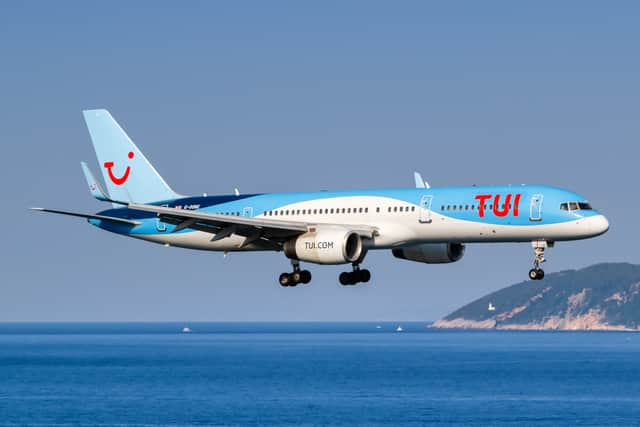 TUI's managing director, Andrew Flintham added: "Our customers want more flexibility and to be able to choose a departure airport that is close to home – and that is exactly what the new TUI 2024 summer programme has been designed to do. We want every one of our customers to be able to create a holiday as unique as they are – departure airport, destination and duration are all key components which come together to make the perfect TUI holiday.
"The 2024 programme will see extra flights departing from across the UK. Newcastle International Airport will see a significant increase in flight seats offering more holidays to those living in the region."
TUI's 2024 summer programme is now available on the TUI website as well as their retail stores and independent travel agents.