Tripadvisor have released their annual round up of the top restaurants in the UK, with one Newcastle eatery earning a high ranking within the list.
The 2022 Best of the Best Restaurants are calculated based on the quality and quantity of traveller reviews and ratings for restaurants on Tripadvisor collected from July 1, 2021 through June 30, 2022, specific to each award subcategory, as well as an additional editorial process.
The lists are broken down into four different categories; the best places in the UK for a date night, the best places in the UK for fine dining, the best everyday restaurants in the UK and a collection of hidden gems found across the UK.
But who was the Newcastle restaurant that earned high plaudits in this year's Tripadvisor 2022 Awards?
What Newcastle restaurant was named in Tripadvisors top UK Restaurants?
Just one restaurant from Newcastle was featured across all four top ten lists Tripadvisor have revealed.
Simla Restaurant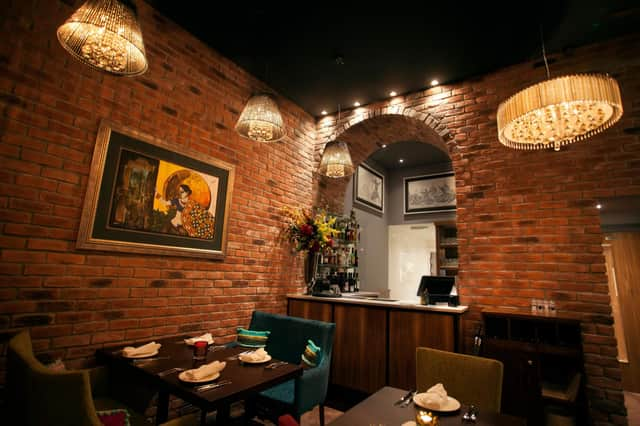 Address: 39 Side, Newcastle upon Tyne NE1 3JE England
Rating: 5/5
Where did it place?: #2 in the Top 10 Everyday Eats Restaurants in the UK
Stylish Indian, high quality cuisine in a cosy and relaxed atmosphere. Many will be familiar with the original Simla restaurant which has been within our family since 1981.
The Simla was totally renovated a few years ago and now has a refreshed look and feel and an updated menu.
The cuisine harks back to long established and fresh ways of preparing dishes without any pretence or gimmicks.
The menu is carefully crafted and reflects Simla's deep appreciation of historically significant dishes from throughout the Indian subcontinent.
What have customers said about the restaurant?
"We had the best time in here, a very friendly staff and very delicious food and the best atmosphere."
"The service here is great, great recommendations. Everything is quality. I had lamb biryani, get the Bombay beer! Honeycomb ice cream to finish the lovely celebration."
"Amazing fresh food! Great vegetarian options"
To book a table at Simla, visit their page on Tripadvisor.
Who were the top UK restaurants by Tripadvisor?
The full list of Tripadvisor's top UK restaurants are as follows:
Top 10 Date Night Restaurants in the UK
Top 10 Everyday Eats Restaurants in the UK
Top 10 Fine Dining Restaurants in the UK
Top 10 Hidden Gems in the UK