Daylight Savings Time: What is DST, is it the same as British Summer Time, and why do the clocks change?
The switch to Daylight Savings Time is around the corner as the clocks are scheduled to go forward across the UK.
Watch more of our videos on Shots!
and live on Freeview channel 276
Visit Shots! now
We may lose an extra hour in bed as soon as the clocks go forward but this means spring is under way and summer is just around the corner. Each spring, the clocks jump forward an hour and in the autumn, we gain an extra hour of precious sleep when they go back.
This year, the clocks will go forward on Sunday, March 26. This means that we will move into Daylight Savings Time, which is also known as British Summer Time (BST).
The change means the clocks will move forward by one hour, with lighter evenings on their way. The clocks will go forward at 1am as the UK changes to BST by going forward an hour to 2am.
What is Daylight Savings Time?
DST is the practice of advancing clocks (typically by one hour) during warmer months so that darkness falls at a later time. The clocks then go back in the autumn in order to make better use of natural daylight.
Why do the clocks change?
The time change was first introduced by an Edwardian builder called William Willett in 1907. William noticed that during the summer people were still trying to sleep once the sun had risen and wanted everyone to stop wasting daylight hours.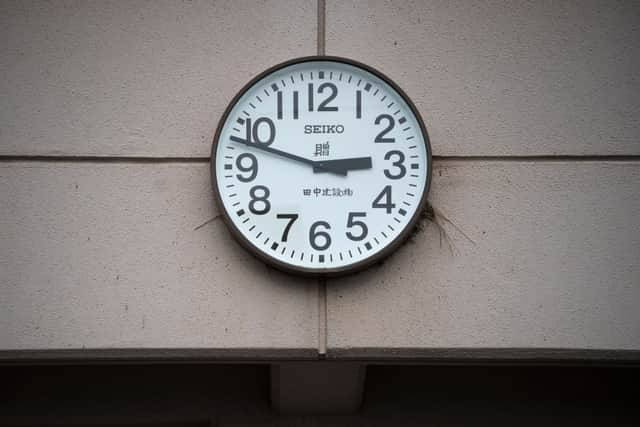 Back in 1907, the clocks were set to GMT, meaning it was light by 3am and dark by 9pm in the midst of summer. The builder, who was a keen supporter of the outdoors, proposed the clocks should be advanced by 80 minutes during April and then reversed in September.
British Summer Time (BST) in 1916 began in the UK on May 21 and then ended October 1.
When will the clocks go back in 2023?
If you're already dreading losing an hour of sleep as the clocks go forward, there's no need to worry as the clocks will go back again later this year. We will move back to GMT on Sunday, October 29 at 2am.