Ant and Dec were awarded Best TV Presenter at the National Television Awards 2022. The pair have won the award many times before, making this years' win their 21st. To celebrate the incredible milestone of the geordie duo, we are taking a look back at their amazing career.
Byker Grove
Anthony McPartlin and Declan Donnelly met on the set of Newcastle children's TV show, set in a youth club, Byker Grove. The pair bonded over their love of Newcastle United and became the best of friends.
PJ & Duncan
After Byker Grove, the pair turned to music. They released three albums, the first two Psyche and Top Katz released under their Byker Grove character names PJ & Duncan. Their third album, The Cult of Ant & Dec, was released using their actual names. Although their music career never fully took off, their 1994 song Let's Get Ready To Rhumble reached number one and is still loved today.
SM:TV and CD:UK
The pair found their forte in presenting when they began hosting children's saturday morning TV show SMTV and the chart music show CD:UK, alongside Cat Deeley. These shows allowed the pair to show off their presenting skills as well as their daft humour, which the public absolutely loved.
Pop Idol
Following their successful stint on SM:TV and CD:UK, Ant and Dec landed their first primetime TV gig on brand-new singing competition show Pop Idol. Pop Idol ran for three years with Ant and Dec hosting each season and maintaining a close working relationship with creator and TV judge Simon Cowell.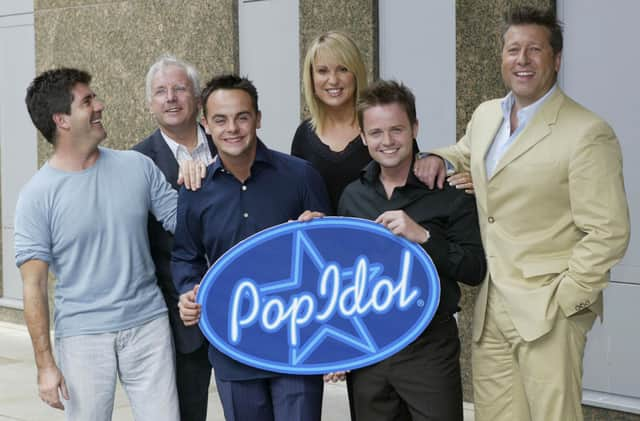 Ant & Dec's Saturday Night Takeaway
In the same year as Pop Idol, Ant and Dec's success continued as they got their very own show on ITV, Ant & Dec's Saturday Night Takeaway. The light entertainment show involves games, comedy sketches, audience competitions and more. The show originally ran for seven years before ending in 2009. However, Saturday Night Takeaway managed to make two comebacks, the first in 2013 before ending again in 2018, and the second in 2020. The show is still going.
I'm a Celebrity Get Me Out of Here
2002 really was a busy year for the pair! In what turned out to be an incredibly successful move, the pair hosted the first series of the new celebrity survival show I'm a Celebrity Get Me Out of Here, in which celebrities were sent to a jungle in Australia and made to do gruelling and gross trials in order to become King or Queen of the Jungle. As we know, I'm a Celebrity is still going strong 20 years later and fans are looking forward to an All Stars series next year. Ant and Dec have hosted every series (with the exception of series 18 where Holly Willoughby replaced Ant), and took the show to a Welsh castle during the pandemic.
Love Actually
Although only in one scene, Ant and Dec made their first ever film appearance in what would turn out to be one of the most loved Christmas films of all time, Love Actually. Playing themselves, the pair interview fictional pop star Billy Mack played by actor Bill Nighy, on a pop music TV show, paying homage to their days at CD:UK.
Britain's Got Talent
The pair returned with Simon Cowell in 2007 with another talent competition show, Britain's Got Talent. The show became a huge hit, with many spin-off shows coming off the back of it. Ant and Dec have remained the presenters, with their comic wit and kindness to contestants making them the perfect fit.
Ooh! What A Lovely Pair
In 2009, Ant and Dec released their first ever autobiographical book, Ooh What A Lovely Pair: Our Story, in which they recounted the story of their journey to fame, their personal highs and lows and the secret to their incredibly strong friendship.
Queen's 90th Birthday
The pair were asked to present the Queen's 90th Birthday celebrations, televised on ITV in 2016. The show involved various forms of entertainment, specially put on for Her Majesty The Queen. In the same year, it was announced that Ant and Dec would be awarded OBE from The Queen for their services to broadcasting and entertainment.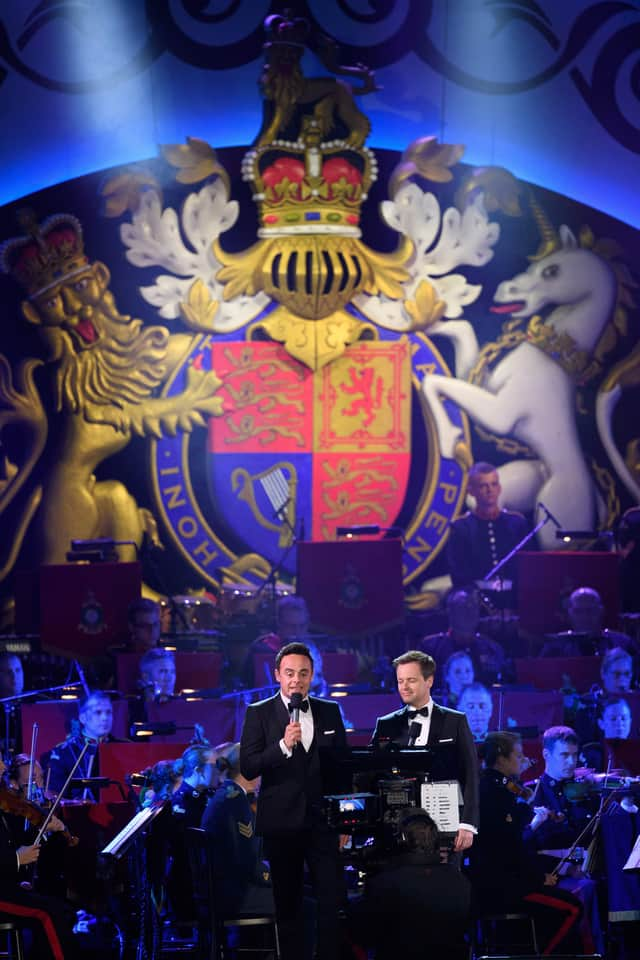 DNA Journey
In a special TV show, Ant and Dec embarked on an ancestral discovery to find out more about who they are, and their family history. Amazingly, it turned out that the close friends are actually related, as they are distant cousins!
Once Upon a Tyne
In 2020, Ant and Dec released their second book Once Upon A Tyne, celebrating their career of 30 years. The book was more of a celebration than a tell-all, with photos showing their proudest moments and comments from other TV stars and colleagues to the pair.
Ant and Dec have gone from strength to strength since the beginning of their careers way back in the 90s. We can't wait to have the two of them back on our screens soon!