6 months without Little Mix: everything that has happened since
It has been a sad six months without one of the UK's biggest girl groups.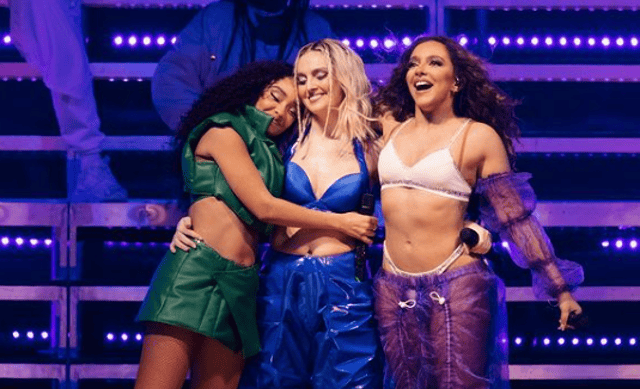 Little Mix announced in December last year that they would be taking a break from being in a girl group to focus on their own individual personal and professional lives. In a statement posted to social media, the group revealed that after an amazing 10 years together (and former member Jesy leaving in 2020), the girls would temporarily disband after their planned Confetti tour - which would take place in the April and May of 2022.
Well, that tour came to an end on May 14, after two amazing performances in the home city of Jade and Perrie at the Utilita Arena in April, making it six months since the split. The last show of the tour took place at the O2 in London, and was live streamed to fans all over the world, as well as in UK cinemas. At this show, the girls performed a double encore to ensure that the last song they performed together was Between Us - a song they penned about their ever-lasting friendship and journey together.
Fans of the group have shared their sadness at the lack of Little Mix in the six months since the last date of the tour, but one fan tweeting: "Half a year without Little Mix, miss them so dearly. The laughs, the music releases, the memes, the interviews. I love them so much."
Here is a look at everything the girls of Little Mix have been up to in the last six months.
Jade Thirlwall
South Shields' born Jade kicked off the hiatus by announcing that she would be working on solo music under only her first name - Jade. The rest of the girls followed suit, revealing that they are individually releasing solo work, and will support each other by not releasing at the same time. However, we are yet to hear any of it just yet.
It seems that since the disbandment, Jade has spent quality time with her friends and boyfriend - jetting off on lavish holidays in the likes of Ibiza and Budapest. She attended festival Mighty Hoopla in a disguise, to which she explained via Instagram did not help to hide her identity. Jade took part in judging at a ball, named the Ciroc Iconic Vogue Ball as part of London Pride. Most excitingly for Jade though, she met one of her icons, Janet Jackson at a party celebrating Janet's music.
Perrie Edwards
Also born in South Shields, Perrie has spent a lot of the past six months focusing on her family. She recently spent time with her mam, and has been sharing adorable snaps of family life with her child Axel, and her partner, footballer Alex Oxlade-Chamberlain. The pair also got engaged in this time, with Alex popping the question in June of this year. Perrie also attended the Attitude Awards last month in London.
Perrie has been working on solo music, even installing a studio booth in her home. She has continued to work with fashion brand Disora. Sadly, it hasn't all been happy news, as Perrie and Alex's home was broken into in September.
Leigh-Anne Pinnock
Leigh-Anne first spent the break relaxing in Jamaica, before returning to the UK and focusing on projects, including her swimwear line In A Seashell and charity The Black Fund. In fact, most of Leigh-Anne's time has been dedicated to The Black Fund, a charity she set up with her fiance Andre Gray, to invest in equality and elevate the voices of the black community.
Again, Leigh-Anne has begun to work on solo music. She set up an email service, named Letters From Leigh-Anne that fans could sign up to, in order to keep up to date with Leigh-Anne's work. Aside from that, Leigh-Anne has spent quality time with her two twin babies and her partner.