Amber and Green list countries you can fly to from Newcastle Airport - and which airlines are offering flights
Government restrictions on which countries can be travelled to are changing frequently, and so are the terms of travel from airlines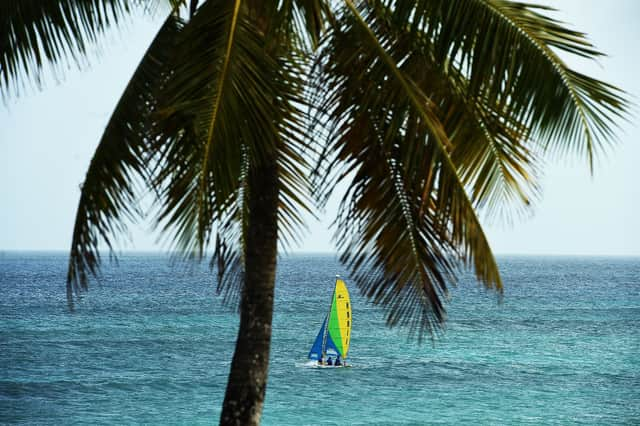 Green and amber countries are now eligible for travel, but rules vary between lists, and have an impact on where you can travel and with which airline.
What are the rules for travelling to green and amber countries?
Rules for travelling to and from England depend on the country you are going to.
This does not apply to those who are fully vaccinated, who must take a test on or before day 2 of their return.
For those returning from green countries, a Covid-19 test must be taken on or before day 2 of your arrival. No quarantine is needed unless the result is positive.
Which countries are on the Green list?
More amber countries are moving to the green list, however many are on the "Green watchlist," meaning the country is at risk of moving to amber. Currently, Australia, Brunei, Falkland Islands, Faroe Islands, Gibraltar, Hong Kong, Iceland, Malta, New Zealand, Singapore, South Georgia and South Sandwich Islands and St Helena, Ascension and Tristan da Cunha are on the green list.
Other countries, such as Austria and Norway have recently moved from amber to green. The countries that have moved from amber to green on August 8th 2021 that can be travelled to from Newcastle Airport are:
Austria
Germany
Latvia
Norway
The rest of the countries on the green list are on the "Green watchlist," meaning they are at risk of moving to the amber list. Those countries are:
Barbados
Cayman Islands
Croatia
Jersey
Malta
Northern Ireland and Republic of Ireland
Portugal
Which countries are on the amber list?
Currently, most countries on the amber list have no announced changes to either green or red lists. Bahrain, India, Qatar and United Arab Emirates were moved from the red list to the amber list on the 8th August.
The rest of the countries on the list are set to remain on the amber list. The amber list countries can be found below:
Balearic Islands
Cyprus
Czech Republic
Germany
Greece
Italy
Mexico
Netherlands
Poland
Portugal
Spain
Tunisia
USA
Which airlines are offering flights, and what are their refund policies?
Should you feel symptoms of Covid-19 and are unavailable to travel, refunds or rescheduled flights are not always an option.
With Wizzair, a refund or fee-free booking is unavailable unless you have purchased a full flex flight option. Cancellations are charged, with £51 per person for those wishing to cancel more than 14 days before their trip, and a cancellation fee of £71 per person, per flight less than 14 days before the flight.
Jet2 offers a fee-free amendment, offering this to those who have been advised against travelling or people who have been asked to self-isolate in the 14 days before departure. This fee is also available to those travelling to amber countries who would have to quarantine (those without a vaccine).
Flights with Ryanair offer a similar system to Jet2, although seven days' notice must be given if wanting to change the destination or ticket.
If the travel destination moves to the red list, you test positive for Covid-19 or are asked to self-isolate by NHS Track and Trace within seven days of departure, a rebook fee is applied. This can range anywhere between £35 and £95.