Arsonist who set own bedroom ablaze jailed after Gateshead house fire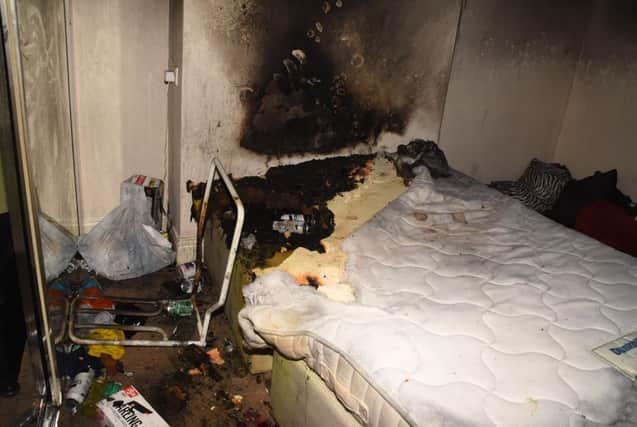 A meticulous fire investigator has been praised by police after their methodical work secured a sentence for a reckless fire starter.
Arsonist Kerry McCrudden has been jailed after she set a bed on fire in her terraced house in Wrekenton.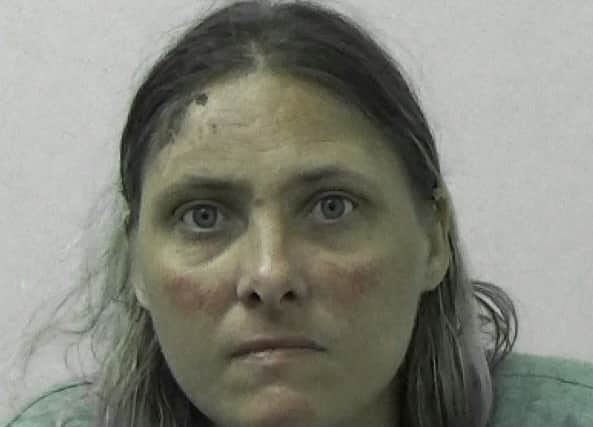 The court heard how the 38-year-old was lucky to escape with her life after being rescued from the building.
Members of the public walking nearby the property on May 30 this year saw smoke billowing from the address.
They rushed into the property and found McCrudden unconscious inside. They rescued her and called 999.
Once safe, crews entered the property to find the fire had caused extensive damage to the bedroom.
A strong smell of petrol in the room was noted by attending crew, who called in one of TWFRS's specialist fire investigation officers.
The officer used fire patterns in the bedroom to determine the fire had started on one corner of the mattress, where a flammable liquid had been ignited.
They were also able to eliminate a number of nearby mobile phone chargers as being the cause of the fire.
Now the fire investigator has been praised by police after they said the investigation report was instrumental in securing a guilty plea.
Detective constable Abbie Young of Northumbria Police said: "Kerry McCrudden not only put her own life in danger when she started the fire in her bedroom, but also the lives of those who ran into the address in a bid to rescue her.
"Those brave Good Samaritans should be applauded for their life-saving actions – and I would like to sincerely thank them for their intervention.
"However this entire incident was entirely avoidable given that McCrudden knowingly and willingly lit the flame. She now must deal with the consequences of her actions."
Richie Rickaby, prevention lead for TWFRS, has also praised the fire investigator for putting another arsonist behind bars.
He said: "Our fire investigators are extremely highly trained and highly skilled and should be incredibly proud of the work they do.
"They work incredibly hard and in very close proximity to our partners in Northumbria Police to help bring people to justice for their reckless actions.
"This defendant was lucky that the two passers-by entered the property – who knows what could have happened if she hadn't been saved.
"I am really proud of their intervention, and the work of our fire investigators, and we hope it reassures our communities that we will always be here to keep you safe."
McCrudden pleaded guilty to one count of arson and one count of destroy/damage property with intent to endanger life on November 15.
She re-appeared at Newcastle Crown Court on Monday where she was sentenced to three years custodial sentence.